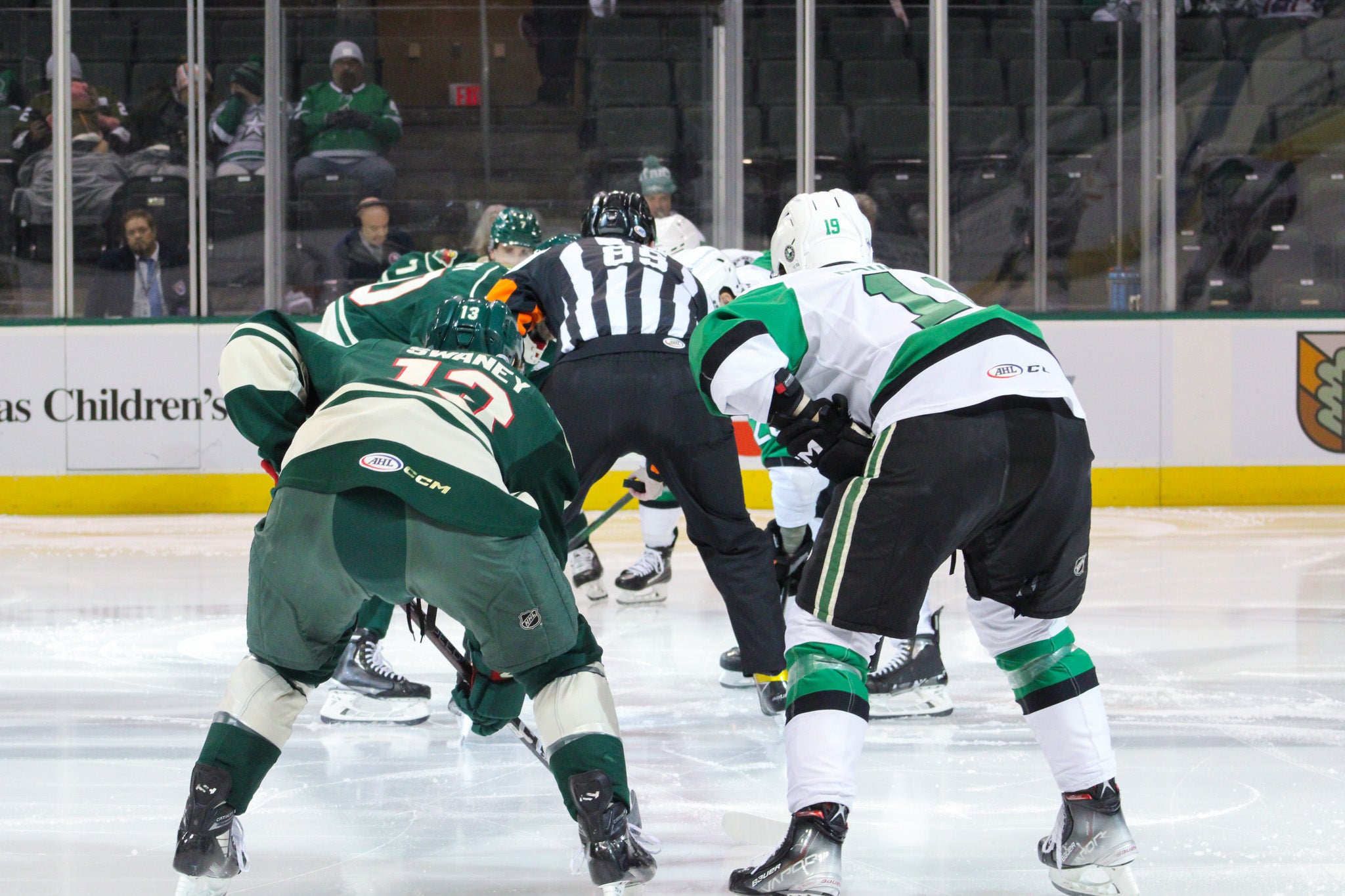 Wild Salvage Split of Series in Texas
Feb 1, 2023
CEDAR PARK, Texas – The Texas Stars, American Hockey League affiliate of the NHL's Dallas Stars, were defeated 5-3 by the Iowa Wild Wednesday night at the H-E-B Center at Cedar Park.
For the second game in a row, the Wild struck first when Sammy Walker chipped a puck over the glove of Matt Murray on a breakaway 6:50 into the first period. Leading 1-0 after one, Iowa claimed a 10-8 shots advantage in the first period.
Iowa extended its lead to three with goals 31 seconds apart in the second period. Sam Hentges scored his first AHL goal to make it 2-0 at the 5:15 mark before Petan buried his second of the night at 5:46 to make it 3-0 Wild. On the power play with 4:18 left in the middle frame, Jacob Peterson tapped in a pass from Matej Blumel near the left post to cut Iowa's lead to 3-1. Iowa doubled up Texas in shots on goal 12-6 during the middle period for a 22-14 advantage after 40 minutes of action.
The third period saw Petan score his third goal of the night to put Iowa up 4-1 just 48 seconds into the final stanza. Fredrik Karlstrom put the Stars back within two at the 4:30 mark when he shoveled in a power-play goal behind Jesper Wallstedt near the right post. After Walker scored an empty-net goal with 2:26 left in regulation, Karlstrom fired in his second of the night with 1:27 left to play. However, the comeback effort was held there as the Stars fell 5-3 to the Wild in Cedar Park.
Wallstedt picked up the win in goal for the Wild after stopping 17 of 20 shots. For the Stars, Murray came down with the loss after making 27 saves on 31 shots.
In its next action, Texas wraps up a current six-game homestand hosting a pair of games against the Grand Rapids Griffins Friday and Saturday at 7:00 p.m. both nights at the H-E-B Center at Cedar Park.
Photo Credit: Texas Stars Hockey
| Game Info | Shots | Goaltenders | 3 Stars (Ubeo Business Services) |
| --- | --- | --- | --- |
| Boxscore | TEX: 20 | W: Wallstedt (IA) | 1: Petan (IA) |
| Photo | IA: 32 | L: Murray (TEX) | 2: O'Leary (IA) |
| Video | | | 3: Peterson (TEX) |
Back to All