Wild top Stars, 5-1
Mar 10, 2017
---

Werek Scores Lone Goal for Texas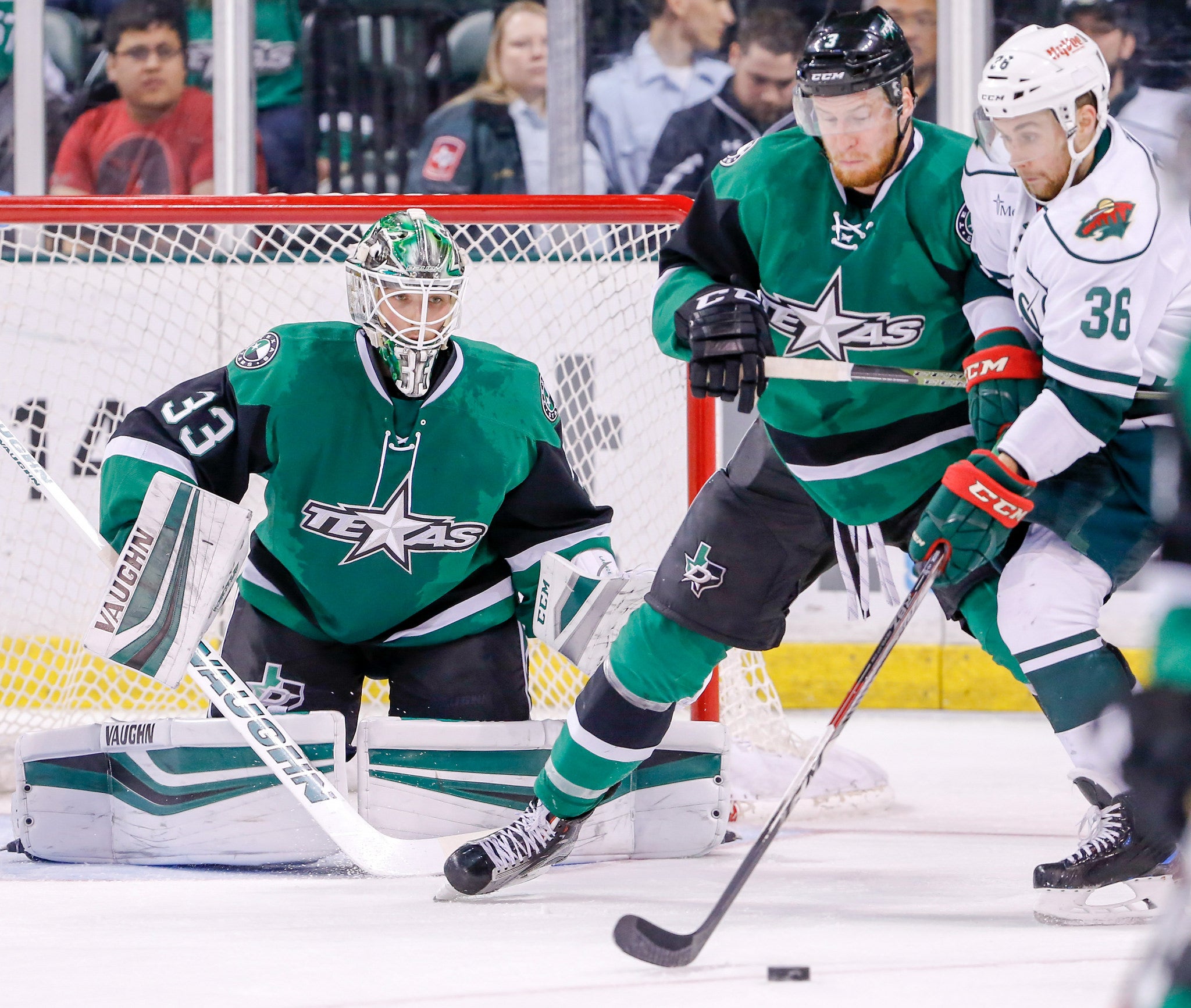 CEDAR PARK, Texas -- A three-goal third period allowed the Iowa Wild to run away with a 5-1 win over the Texas Stars on Friday night in the first of a two-game set between the two teams at H-E-B Center.
Forward Ethan Werek scored the lone goal for Texas (27-28-1-2), while Alex Tuch and Sam Anas each scored twice for the Wild (28-23-6-2). Wild netminder Alex Stalock turned aside 32 shots in net to keep the Texas offense at bay and earn a win for the visiting team.
"We just came out flat," said Stars forward Jason Dickinson. "They wanted it more, and our special teams let us down. We've got to be better. Our PK has not been the best this year, but that's no excuse. We've got to find a way to get it done. [Our] power play has to start clicking and start scoring here."
With a 2-1 lead entering the third, the Wild scored two goals during the first four minutes of the period that started when Michael Sdao wrapped a loose puck around Maxime Lagace of the Stars at the 2:23 mark. Then, 1:25 later, Anas snapped home his second power-play goal of the night from the slot to give Iowa a three-goal cushion over Texas.
Tuch added his second of the evening with 12:19 remaining in the game on a centering feed from the corner to earn his 14th of the season. Lagace finished 15 of 18 in net for Stars after coming on in relief for Justin Peters midway through the first.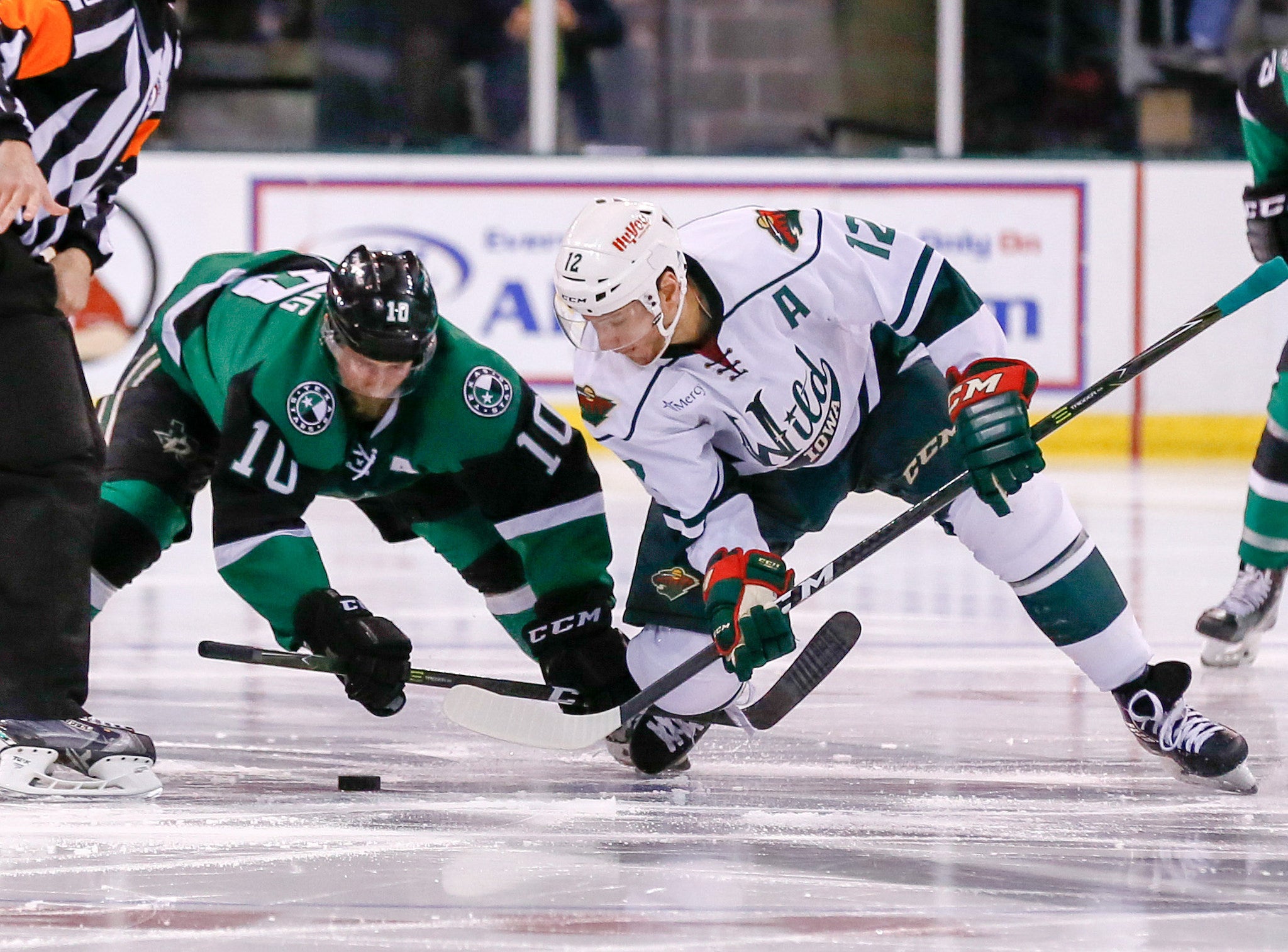 "We've got to get more pucks on the net. We outshot them tonight, but our shots weren't anything special," said Dickinson. "They were all from the outside. We've got to get in and cause havoc around the net. We've got to be willing to get in those dirty areas. It's not going to be pretty. We've got to score some of the dirty ones and be happy with them."
Iowa took early control of the night with a pair of first-period markers. Anas finished off a breakaway run on the power play at 12:40 to put the Wild on the board, and Tuch snapped home his first of the game less than a minute later.
Texas responded at the midway point of period two when Gemel Smith and Denis Gurianov set up Werek for a tap-in goal with a touch passing play to cut into the Iowa lead, 2-1. Smith extended his point streak to four games with helper.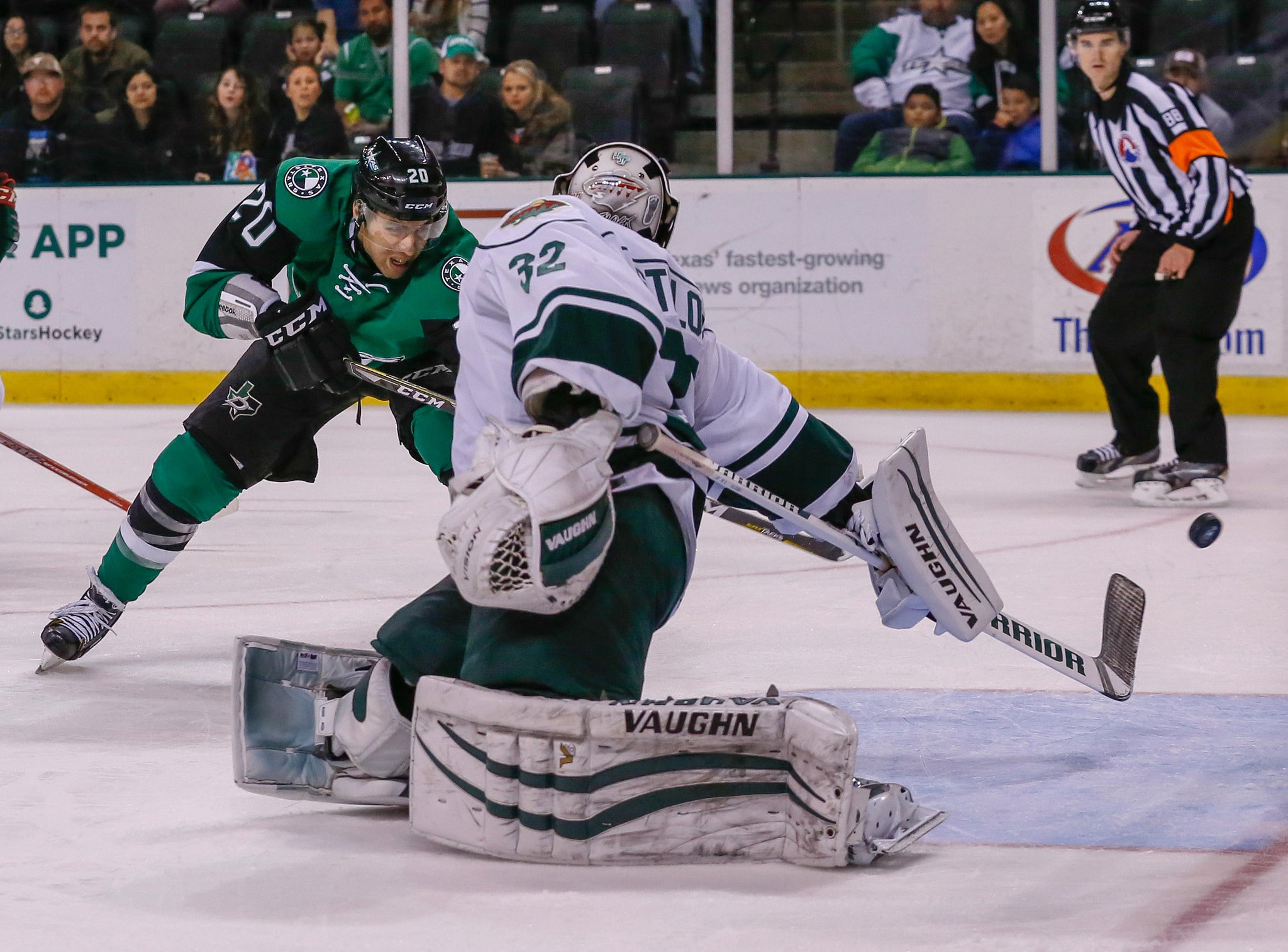 "I didn't think we had a lot of energy throughout the game, said Stars Head Coach Derek Laxdal. "We didn't play bad, but I don't think we played good enough to win. Obviously, the difference was the goaltending. We've got to pick ourselves up and get ready for tomorrow night."
Peters suffered the loss in net for Texas after giving up two goals on three shots.
Texas went 0-for-4 on the power play. Iowa finished 2-for-4. Former Star Maxime Fortunus tallied a pair of assists in his return to H-E-B Center.
---
Three Stars:
1. Tuch (IA)
2. Anas (IA)
3. Werek (TEX)
Goaltenders:
W - Stalock
L - Peters

Photo Credit: Andy Nietupski/Texas Stars
Back to All