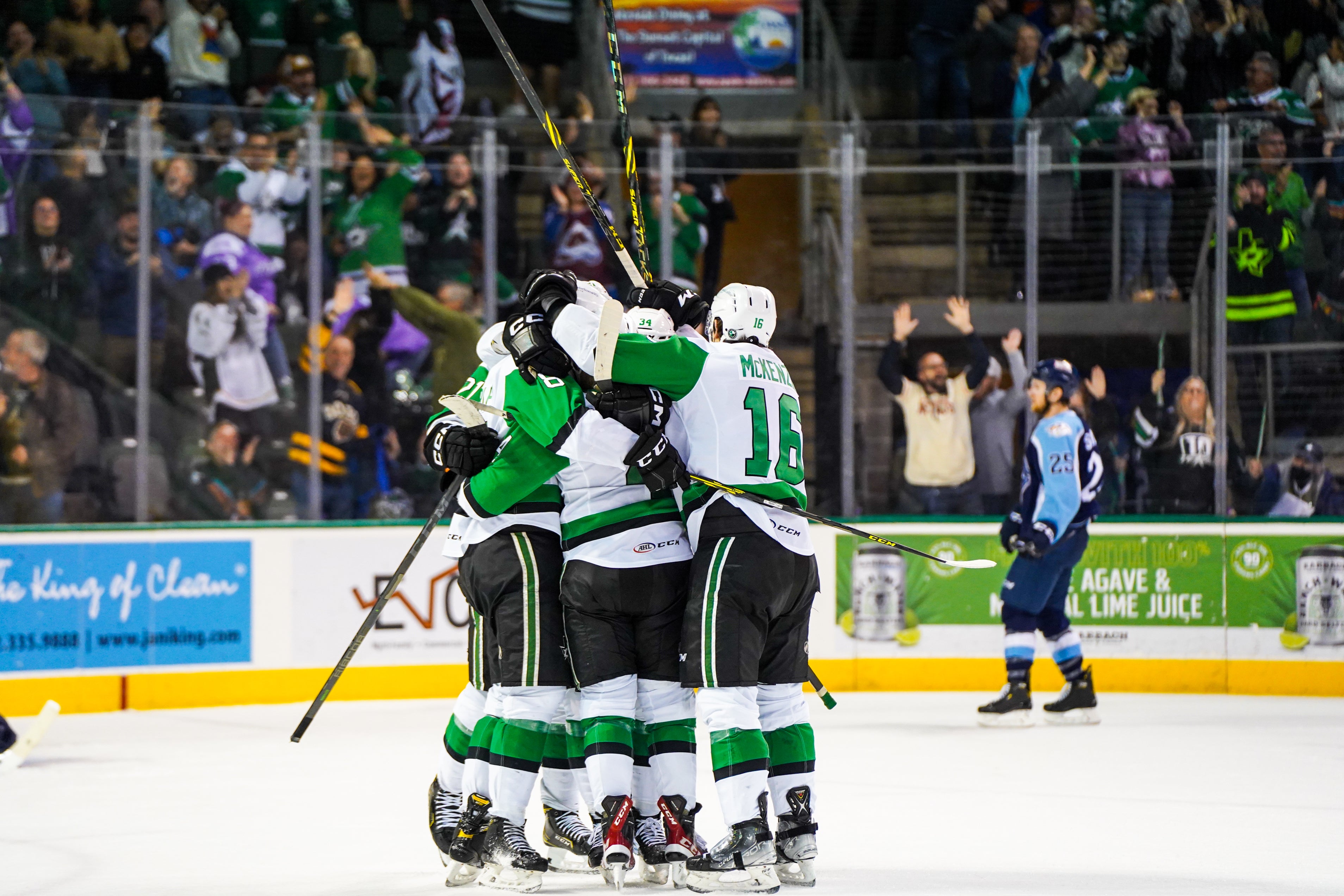 Texas Stars Announce 2023-24 Home Opener
Jun 5, 2023
CEDAR PARK, Texas – The Texas Stars, American Hockey League affiliate of the NHL's Dallas Stars, announced the club's 2023-24 home opener has been scheduled for Friday, October 13, 2023 at H-E-B Center at Cedar Park. In addition to the home opener, the Stars have announced the guaranteed dates for the 2023-24 as well; Saturday, Nov. 11, Friday, Dec. 8 & Saturday, Dec. 9, Saturday, Jan. 13 and Sunday, Jan. 14. The complete schedule for the Stars' 15th AHL season will be announced later this summer.
Information on Full, 24-game, 12-game and Club season ticket packages are available at www.texasstars.com/tickets. Contact our ticket representatives by email at tickets@texasstars.com or by calling (512) GO-STARS (467-8277) to secure your ticket package. Individual game tickets will go on sale at a later date.
The team will also announce a complete promotional schedule for the upcoming season later this summer, following the announcement of the complete 2023-24 AHL schedule.
Texas has won 10 of their 14 home openers in franchise history and just completed the 2022-23 season with a 40-20-9-3 record and clinched the regular season Central Division Championship as well as making their ninth playoff appearance.
Texas Stars 2023-24 season tickets are on sale now. To reserve your seats or get more information, visit www.texasstars.com/tickets or call 512-GO-STARS.
Photo Credit: Trevor Murphy
Back to All