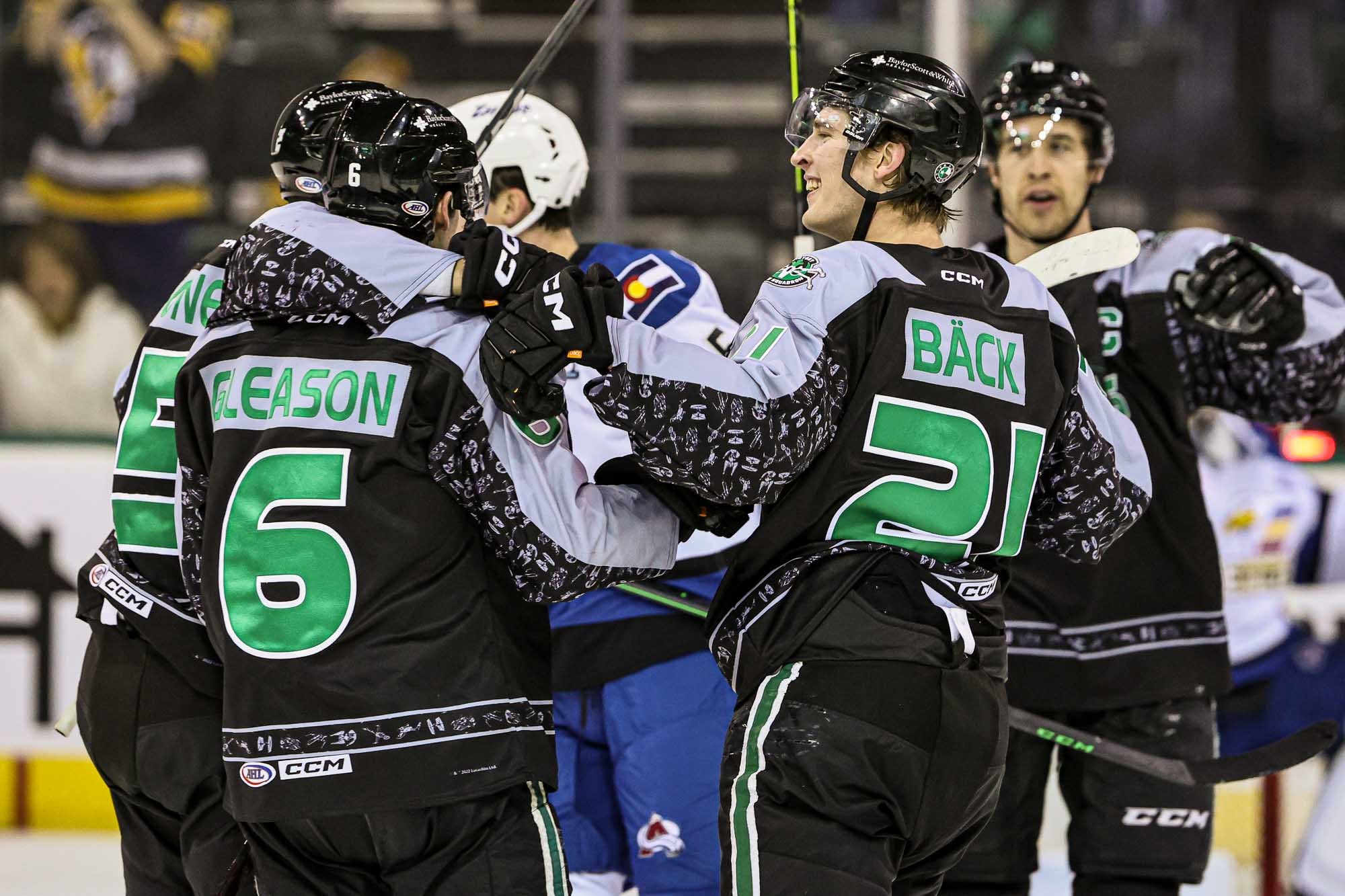 Stars Soar Past Eagles in Front of Another Sellout Crowd
Jan 27, 2023
CEDAR PARK, Texas – The Texas Stars, American Hockey League affiliate of the NHL's Dallas Stars, defeated the Colorado Eagles 4-1 in front of a third consecutive sellout crowd of 6,778 fans Friday night at the H-E-B Center at Cedar Park.
The Stars struck first when Mavrik Bourque tipped in a shot from the point by Ryan Shea with 57 seconds remaining in the opening frame. Carrying a 1-0 lead after one period in Cedar Park, Texas was outshooting Colorado 11-6.
The middle period saw Texas extend its lead to two when Ben Gleason fired a shot from the right point off a Colorado defender and into the goal at 6:16. Leading 2-0 after 40 minutes of play, the Stars outshot the Eagles 22-12.
Oskari Laaksonen put the Stars up by three 3:30 into the third period when he ripped a shot over Justus Annunen's glove from the top of the zone. The Eagles spoiled Matt Murray's shutout bid when Spencer Smallman snuck one past the Stars' goaltender with 8:31 to go. The Stars eventually skated away with a 4-1 victory after Riley Tufte buried an empty-net goal late. The win extended the Stars' point streak to six games and marked their 17th time earning a point in the last 18 showings.
Earning the win in goal, Murray stopped 24 of the 25 shots he saw to improve to 11-5-3 on the season. Annunen made 31 saves on 34 shots in the loss.
The Stars face-off against the Eagles again in the two-game series finale Saturday at 7:00 p.m. in Cedar Park.
Photo Credit: Andy Nietupski / Texas Stars
| Game Info | Shots | Goaltenders | 3 Stars (Ubeo Business Services) |
| --- | --- | --- | --- |
| Boxscore | TEX: 35 | W: Murray (TEX) | 1: Bourque (TEX) |
| Photo | COL: 25 | L: Annunen (COL) | 2: McKenzie (TEX) |
| Video | | | 3: Gleason (TEX) |
Back to All