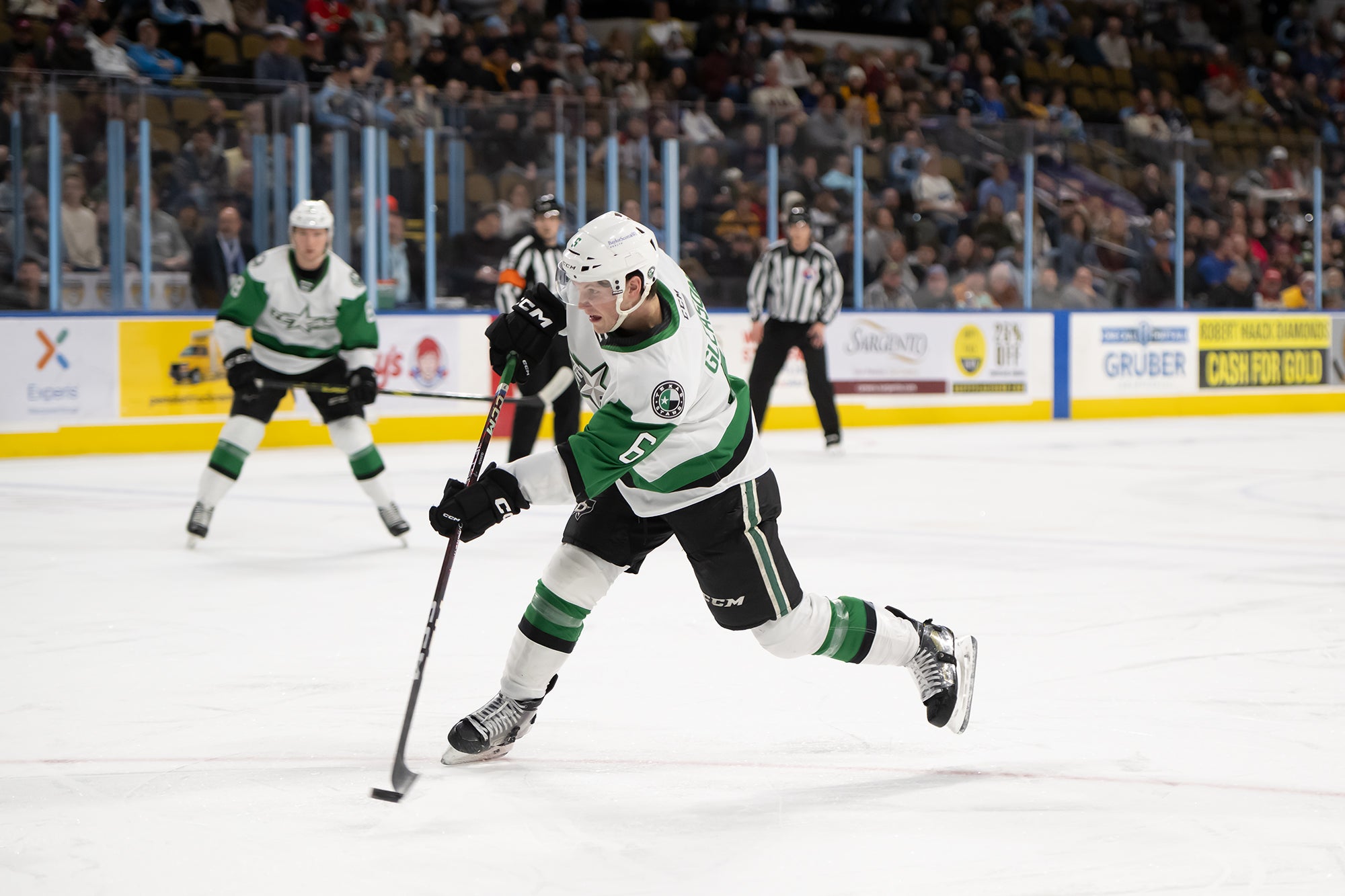 Admirals Edge Stars in Milwaukee
Feb 18, 2023
MILWAUKEE, Wisconsin – The Texas Stars, American Hockey League affiliate of the NHL's Dallas Stars, saw their four-game point streak end with a 2-1 loss to the Milwaukee Admirals Saturday night at UW-Milwaukee Panther Arena.
The Admirals cashed in for the first goal of the night with 14 seconds remaining in the first period when Luke Evangelista fired in a loose puck that snuck behind Matt Murray following an initial shot from the point by Keaton Thompson.
In the second period, Mavrik Bourque tied the game 1-1 at 2:36 when he beat Yaroslav Askarov with a wrist shot from the high slot for his 10th goal of the season.
The third period saw Kiefer Sherwood break the tie with the eventual game-winner at 13:08 when he cleaned up a rebound and shoveled it past Murray to make it 2-1.
Standing tall in goal to seal the win Saturday night for the Admirals, Askarov made 25 saves on 26 shots. For the Stars, Murray made 19 stops on 21 shots.
The Stars and Admirals face-off again in the finale Sunday at 3:00 p.m. back at UW-Milwaukee Panther Arena in Wisconsin.
Photo Credit: Milwaukee Admirals
| Game Info | Shots | Goaltenders | 3 Stars (Ubeo Business Services) |
| --- | --- | --- | --- |
| Boxscore | TEX: 26 | W: Askarov (MIL) | 1: Askarov (MIL) |
| Photo | MIL: 21 | L: Murray (TEX) | 2: Sanford (MIL) |
| Video | | | 3: Sherwood (MIL) |
Back to All