Stars Players Spread the Love at Cedar Park Regional Medical Center
Feb 19, 2017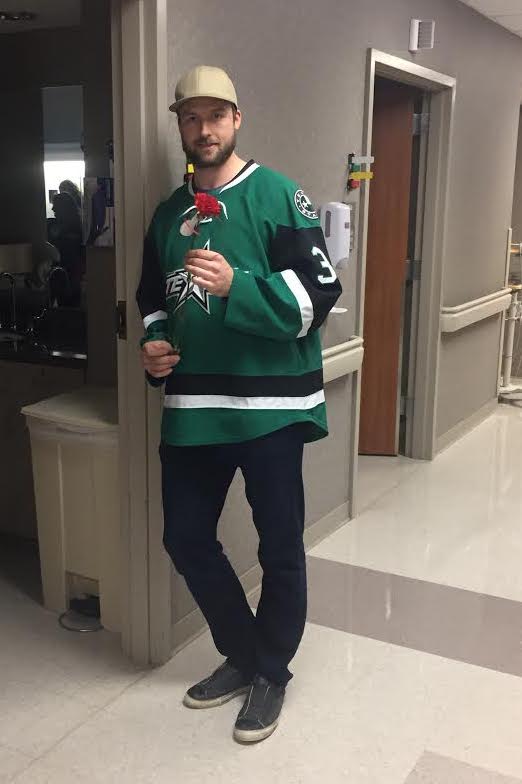 CEDAR PARK, Texas -- Valentine's Day is marketed as the most love-filled day of the year. Roses, chocolates, and romance-themed cards are all part of the tradition of showing loved ones how important they are in our lives and how much they are cared about. Restaurants are booked weeks - sometimes months - in advance of the love-centered holiday.
However, not everyone gets to celebrate Valentine's Day the typical way, especially those who work in a hospital, which is why the Texas Stars partnered with H-E-B and Cedar Park Regional Medical Center (CPRMC) to help spread the love to the hard-working medical staff who often work lengthy hours in order to meet patient needs.
"We really enjoyed it," said DeFazio. "Just to see the brightened smiles and people excited to see us, it shows that people care about us and in return, it shows how much we care about them."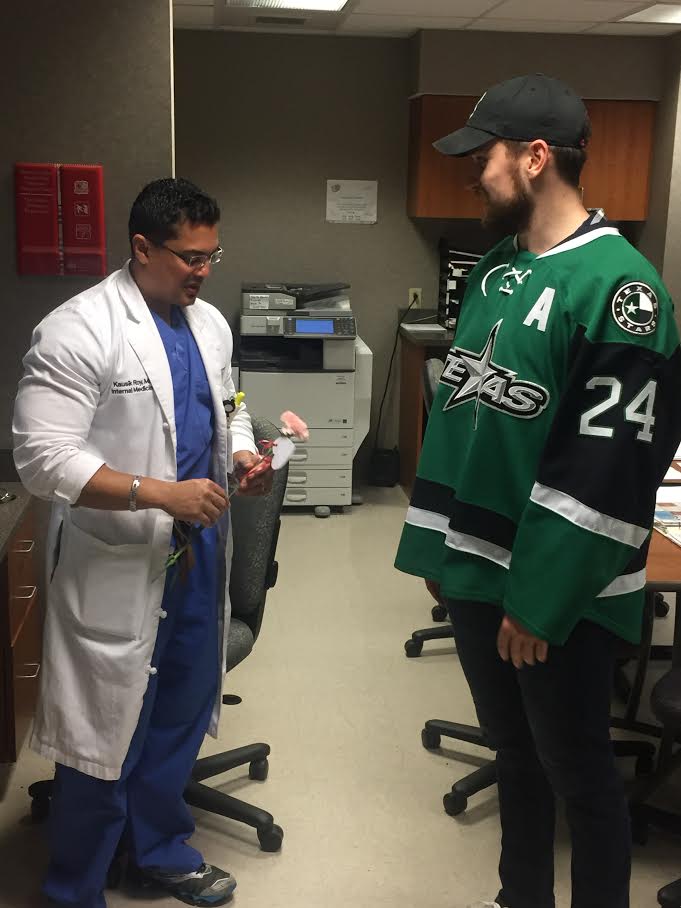 DeFazio, in addition to teammates Dustin Stevenson, Justin Dowling and Nick Ebert, assisted in spreading Valentine's Day cheer by delivering over 500 flowers, which were donated by H-E-B, to staff members, doctors and nurses at CPRMC.
The staff at the medical center was asked to donate one dollar to the cause to have a carnation delivered to the person of their choosing, unbeknownst to them, by the member of the Texas Stars Hockey Club. Family was also given the opportunity to send flowers.
All funds that were raised through these flowergrams were given back to the Texas Stars Foundation, which benefits the Central Texas community, in addition to the American Cancer Society as part of the Stars' Pink in the Rink weekend-long event, which focuses on fighting cancer.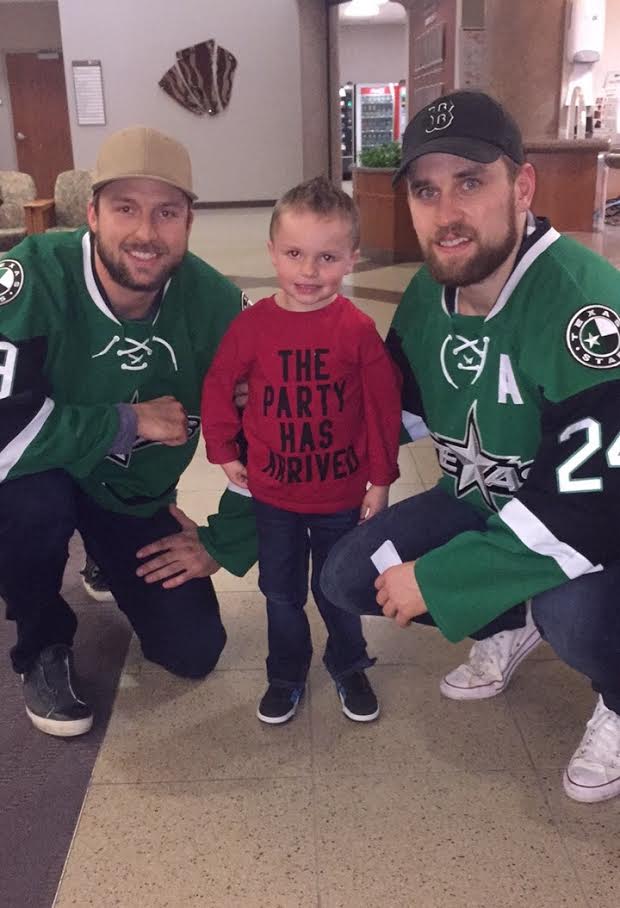 While delivering flowergrams, DeFazio and Stevenson took the time to stop and visit with a few patients and hospital visitors throughout the center. They gave out customized Valentine's Day cards, signed by the respective player and posed for photo opportunities. The two athletes even met a young boy who told them he wanted to be a hockey player when he grew up.
"It's a privilege to be a hockey player," said DeFazio. "Not often do you get to live out your dreams like we are, so when you get to show up to places like this, and meet a kid who just said he wanted to be a hockey player just like us, that's what it's all about."
The event itself raised over $500.00 for the hockey club's annual Pink in the Rink weekend, which took place February 17 and 18 against the Chicago Wolves, and offered the team a unique way to give back to a community that provides the team with so much loyalty and support year after year.
Back to All