Players to Watch, 2017-18: Gavin Bayreuther
Jul 27, 2017
Who is next in line?
That's the question defenseman Gavin Bayreuther hopes to answer for the NHL's Dallas Stars during his first full professional season.
In 2014-15, John Klingberg used the American Hockey League to strengthen a surgically repaired hip and transition his game from Europe to North America. The project went faster than planned. The 22-year-old defenseman tallied 12 points in his first 10 AHL games, earned his first NHL call-up and never returned.
At that same time, an 18-year-old Julius Honka began his journey playing at the AHL level. After two-plus seasons, the defenseman made his NHL debut and racked up five points in 16 games for Dallas. The young blueliner also placed himself position to earn a full-time roster spot in the NHL entering the 2017-18 campaign.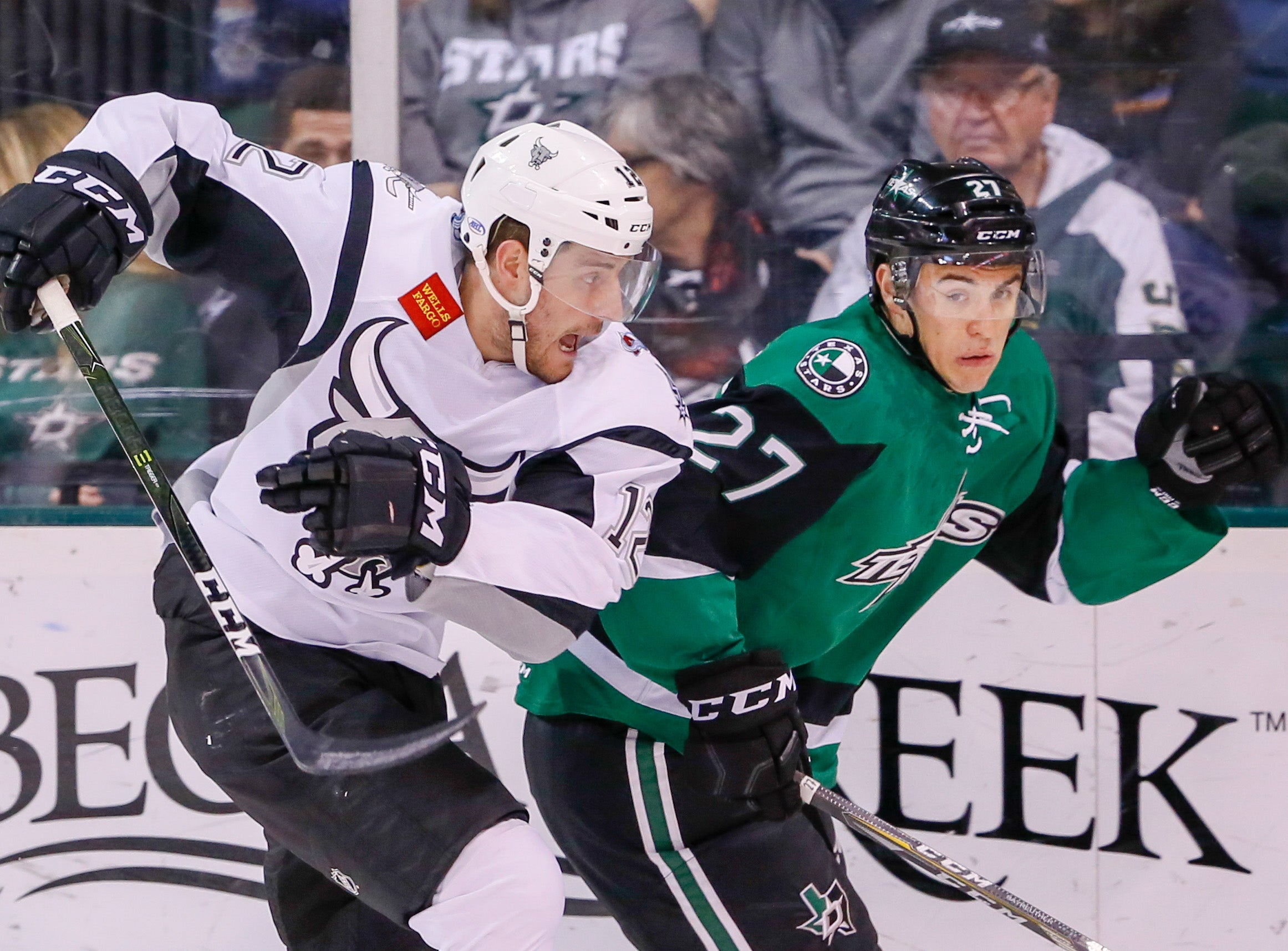 Now the spotlight turns to Bayreuther, a 22-year-old college free agent Dallas brought into the mix last March.
"I am an offensive defenseman, but I just see myself trying to make the right play, making that next pass and getting the puck up the ice," said Bayreuther after signing his entry-level contract with Dallas.
Like Klingberg and Honka, Bayreuther comes with a "puck-moving defenseman" label, a smooth-skating player that creates offense and pushes the play up ice quickly with his teammates. That's the role he will be asked to grow into at the AHL level, and the role Dallas is hoping he can blossom into in the NHL.
After a courtship with multiple NHL teams during his senior season at St. Lawrence University last year, Bayreuther chose to jump-start his professional career in the Lone Star State with 15 games with the Texas Stars. The rookie blueliner made his debut on the road against the defending Calder Cup Champion Cleveland Monsters and buried his first career goal with a power play strike during the third period.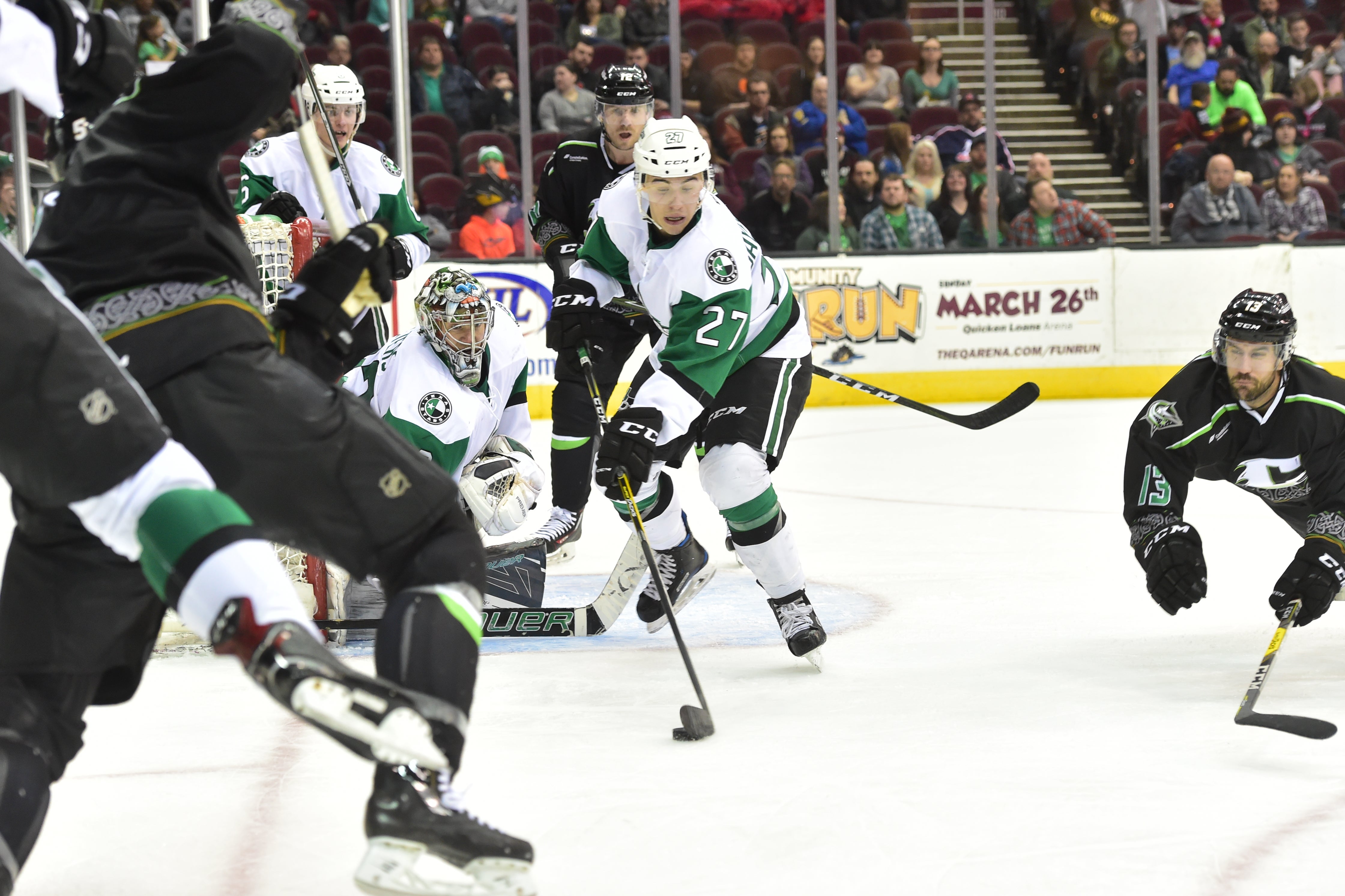 "I just tried to take it just like any other game," said Bayreuther after his professional debut. "The more you think about it, the harder it is so I just tried to keep it simple and hope for the best."
He finished with five points (2-3=5) in 15 games for Texas and lined himself up to enter 2017-18 as a top-pair defenseman for Texas. He can skate, attack and manage a power play. The challenge facing Bayreuther moving forward will be adding elements to his game in order to make the next step to the NHL. Can he kill penalties, be responsible in his own zone, limit turnovers in his end of the ice and can he do all of it on a consistent basis?
The rookie will have his opportunity to develop those details with Texas.
"I ultimately want to be a 200-foot player," said Bayreuther in March. "I have a lot to work on, and I understand those things."
He has a head start knowing what to expect when it comes to the speed, size, physicality and attention to detail players face in the AHL. He will witness another level of that experience in his first NHL Training Camp with Dallas in September. Given his position and ability to move the puck, Bayreuther will be regularly compared to players like Klingberg and Honka.
But another comparison to keep in mind is former Texas forward, and current Dallas Star, Devin Shore.
Like Shore, Bayreuther is a player who opted for the college route after a season of junior-level play. Both players didn't sign their entry-level contracts with an NHL team until late in their college careers, Shore after his junior season and Bayreuther as a senior. Being in their early 20s, college players are usually a little more developed physically, and mentally, compared to a teenaged player out of junior hockey. Younger players may have more raw talent to work with, but college players work with a structured schedule, weight-training and balancing classes. There is a polished maturity to some players coming out of college.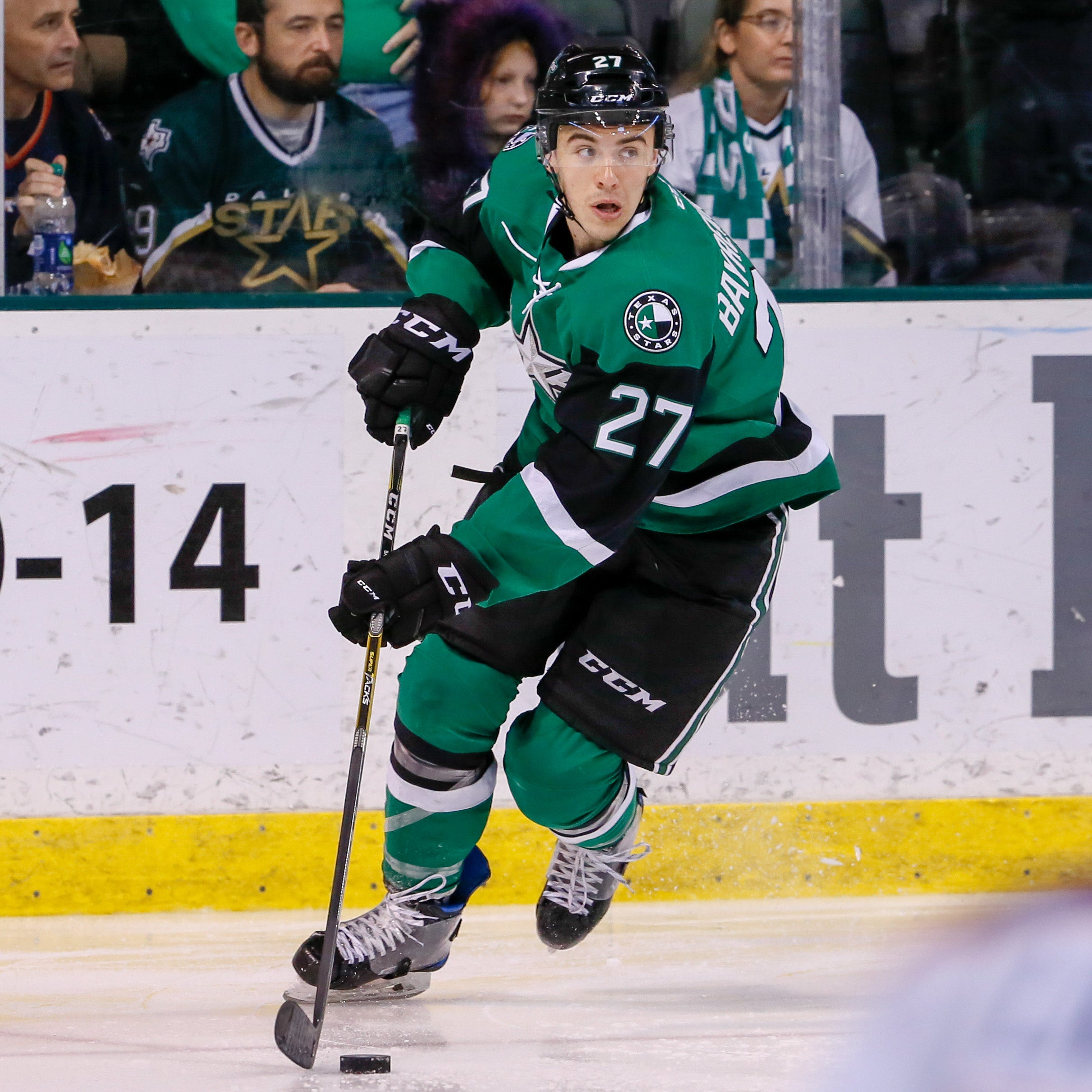 Fans in Cedar Park remember the immediate impact Shore brought to the ice. He played 19 games in Texas after he finished up his final collegiate season, then began his rookie campaign in 2015-16 as the AHL's Player of the Month for October. He was on pace for a Rookie-of-the-Year caliber season before a shoulder injury cut things short.
Last year, Shore earned a permanent spot on Dallas' roster out of training camp.
Physically, Bayreuther has all the tools of young player to be excited about, but it is unfair to hold him to the same expectations of how Devin Shore and John Klingberg exploded in their short stints in the AHL. As he matured through his college career, Bayreuther embraced the responsibility of being a leader on the ice for St. Lawrence University. Now he will be asked to take the responsibility of being a top defenseman with the Texas Stars.
And for Dallas, he will need to prove he's next in line.
Back to All