Addressing Needs: Scott White's Offseason
Aug 3, 2017
Winning and development.
The two traits that any minor-league general manager tries to piece together like a puzzle. Both qualities feed one another, and if you lack one quality, the other begins to fall apart. To win, you need to develop quality players. To develop quality players, you need a system that sets them up to win.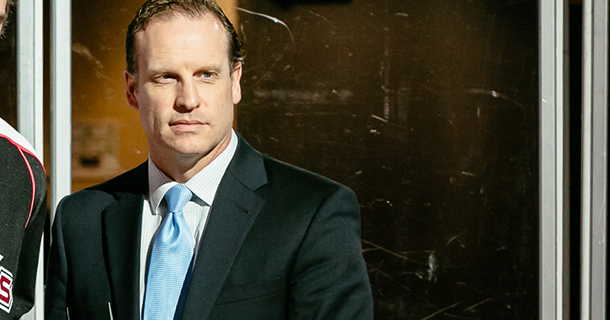 That's the scale Texas Stars General Manager Scott White has to balance every offseason.
"Winning is part of it," said White. "Winning breeds development and vice versa. It's very important, and we're not playing in Texas to lose games. We have a business to run, a business of getting our players better. That's what our organization wants to see."
After a disappointing 2016-17 season that saw Texas miss the playoffs for only the second time in team history, White, who also serves as the Assistant General Manager for the Dallas Stars, is looking to reinstate the balance of winning and development through a series of offseason changes at both the NHL and AHL levels.
The first was Ken Hitchcock replacing Lindy Ruff as the head coach in Dallas. An NHL coaching change can have a trickle-down effect on the way things are run at the AHL level. Most AHL teams run a system to their NHL parent club for consistency for their players.
"In talking with (Texas Head Coach) Derek Laxdal and (Texas Assistant Coach) Karl Taylor, the biggest difference is terminology," said White. "They'll have a few tweaks to the system, but Ken Hitchcock wants the terminology the same when the guys come up and down so it will be a seamless transition."
The next change was the addition of Jim Bedard, who will serve as the organization's goaltending development coach. Bedard is scheduled to spend about 80 percent of his time in Cedar Park to guide the Texas goaltenders, a position Dallas hopes to dramatically improve moving forward.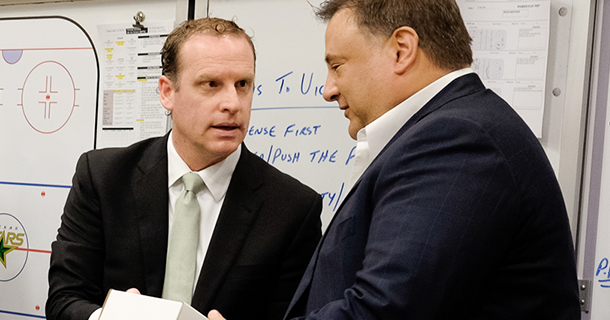 "I think we've addressed some of the needs and issues that we've had," said White. "Goaltending, I think, is a check box that I wanted to check down there and we've done that."
White's check-mark was adding veteran netminder Mike McKenna to a one-year, two-way contract to fill the organization's third goaltending position. The 34-year-old is 12th all-time in AHL history with 206 wins, 10th with 26 shutouts and helped lead the Syracuse Crunch to last year's Calder Cup Final.
The plan is that with Bedard and McKenna in place, prospects Landon Bow and Philippe Desrosiers will have a more consistent development process under the guidance of the two experienced professionals.
The next step in White's plan was adding additional veteran players to strengthen the team's leadership group for its young prospects and provide depth for Dallas. Brian Flynn and Brent Regner join the veteran presence of Andrew Bodnarchuk, Justin Dowling and Texas captain Travis Morin. Greg Rallo is back in Cedar Park after spending last season in Germany.
"Those older guys have been through it usually," said White. "They get it. They're at a point in their career where they know they need to help the young guys, and that's how their bread is buttered, too. They get it. I think the guys we have down there are good character players that can come up here and fill in and, more importantly, help our younger players get better."
Those younger players include names like Denis Gurianov and incoming rookies Roope Hintz, Niklas Hansson and Gavin Bayreuther. Gurianov is heading into his second season in North America and someone the organization would like to see grow under the changes that have been made. According to White, the feeling is mutual.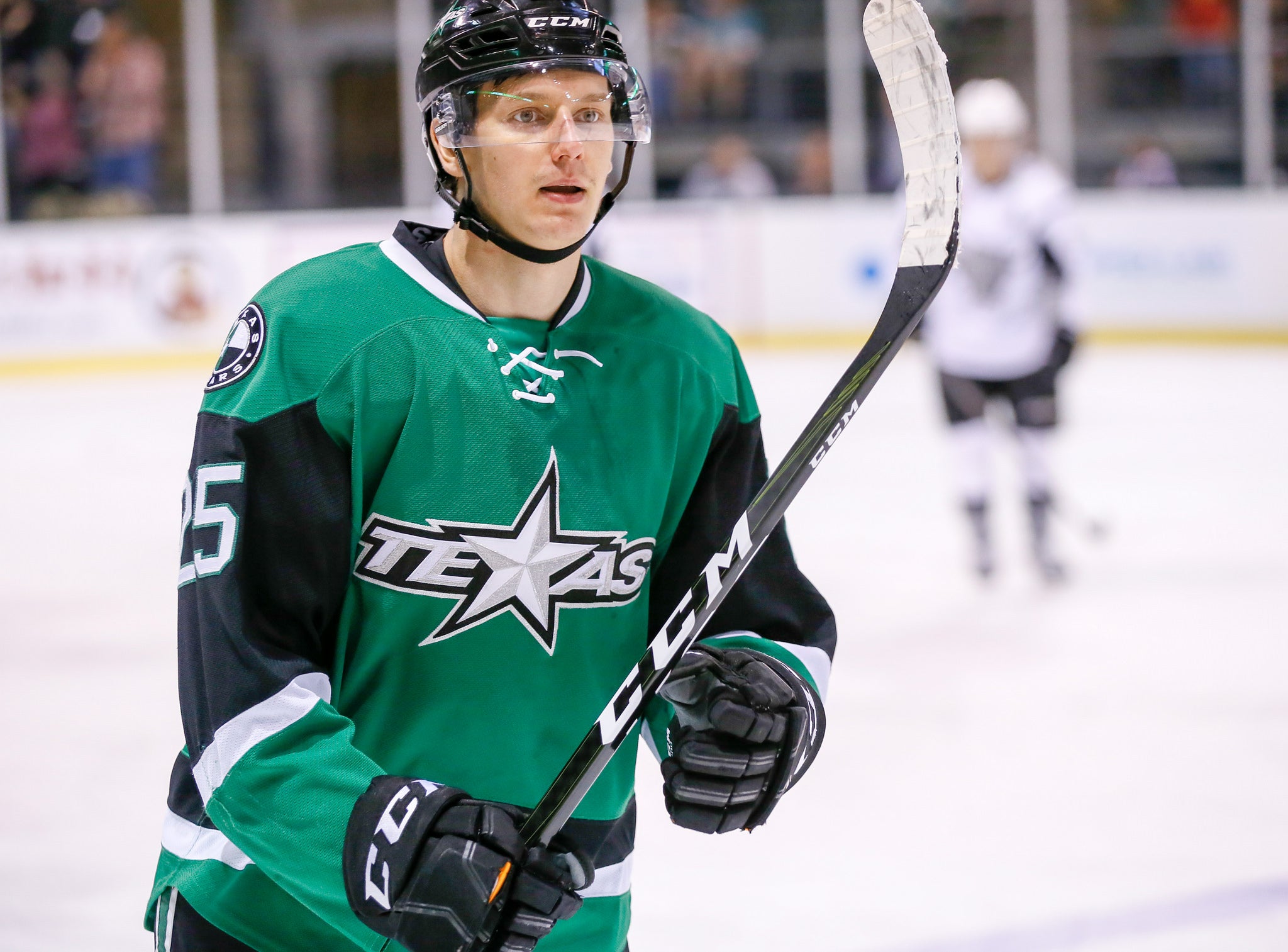 "[Denis Gurianov] should be able to take another step this year, and we expect a lot out of him. I know he expects a lot out of himself, and watching him in Development Camp, he's growing and he's just going to get better. We expect good things."
As for Bayreuther, Hintz and Hansson, adjusting to their first full year in the pros is important. Each player has items they need to work on, whether it's Hintz's skating ability, Hansson's confidence or Bayreuther's strength.
"We've got good names on the AHL board right now, but, as we know, anything can happen," said White. "We feel that we have a lot of depth now. We're around it. Now, our younger players are better. Our younger defensemen have moved up here now. It's just about developing, playing and playing well. Our coaches have to coach them up down there as well."
Expectations have been laid out across the board entering 2017-18. Improving the way the team develops goaltenders, utilizing veteran players to lead younger prospects and creating more consistency between the Dallas and Texas systems are what the organization addressed this summer.
But White knows there's one more piece to add to the puzzle.
"Everybody's got to be all in."
Back to All