Rascal Base Package- $20
Our Ringo's Rascals Base Package is back with a few exciting changes and additions! For only $20 members get: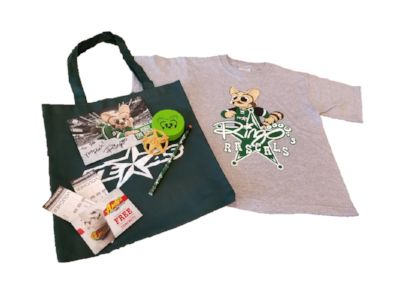 Lime Green foam puck
Ringo Sheriff's Badge Magnet
Ringo Pencil
Signed Ringo Player Card
Andy's Custard Coupon
Voucher good for 2 tickets to any regular season game!
As a returning Rascal who may have my beautiful t-shirt already, we are extending an exclusive $10 discount to any member who renews and does not want another shirt (Although it is handy having an extra for back to back game nights). That means You can renew another whole season for ONLY $10!
VIB Bundle- $50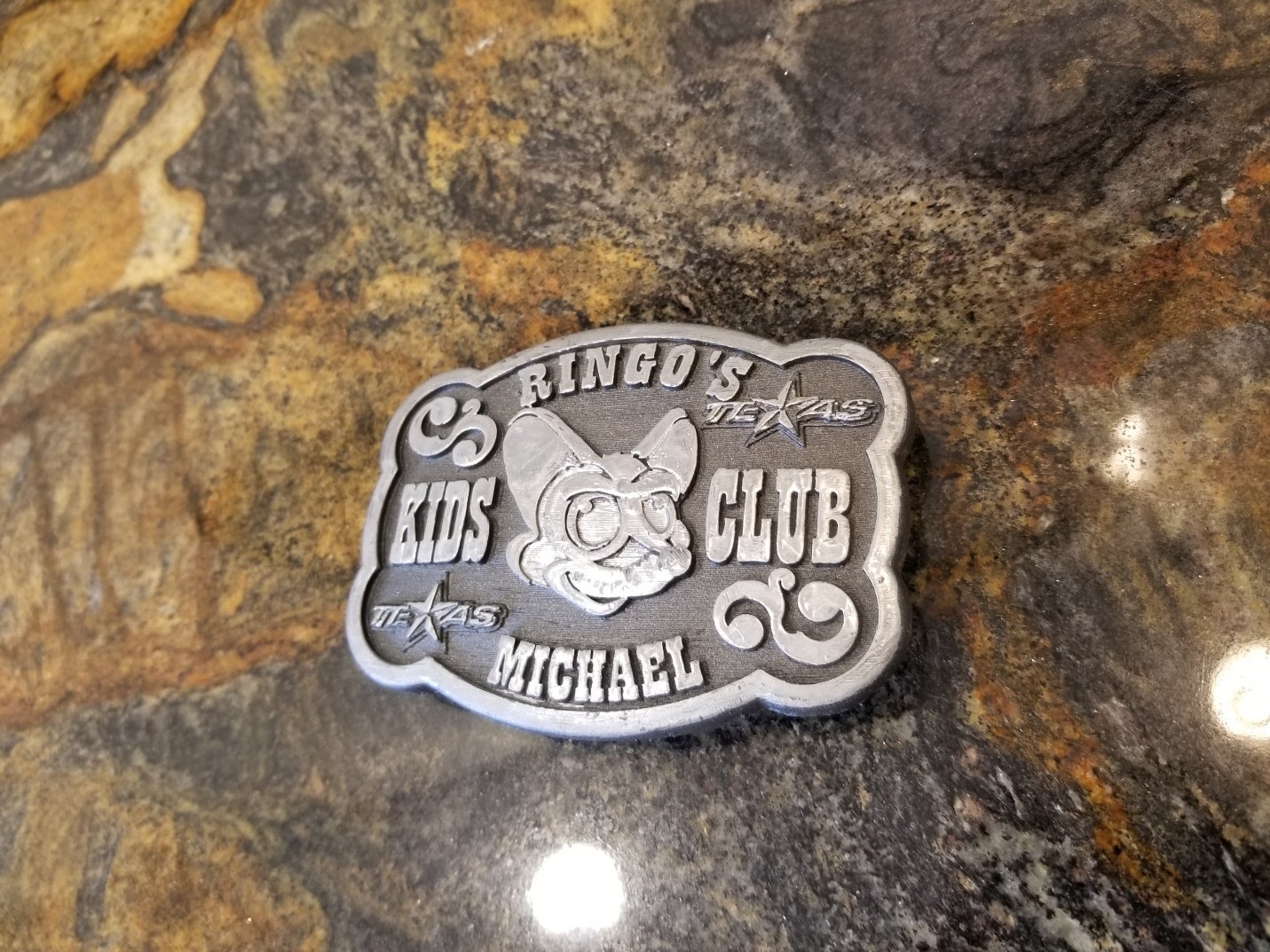 The VIB (Very Important Buddy) Bundle is a new advanced tier to our club, and personally my favorite improvement for this season! In addition to getting ALL of the already established Kid's Club items, the VIBs will also get a custom made belt buckle with your
child's name on it! I make each 3D printed clip-on belt buckle myself and will hand deliver each one directly to your seat! For only $50 this package is guaranteed to create a lasting family memory and leave your child with a specialty item that is unlike anything offered by any other sports team!
Sales and Renewals will officially go LIVE at our Season Opener, October 5th ! Like last season fans can sign up at our game operations table behind section 110!
Now that the Texas Stars organization allows me my own email, the communication and connection between myself and our club members will be better than ever! Expect more newsletters with exclusive promotions and events just for Ringo's Rascals Members!
Get Your Pack!
You can pick up your kids club pack at any Texas Stars home game at the sales table located outside Section 110. If you live outside a 50-mile radius of Cedar Park, special accommodations can be made by emailing [email protected].
*restrictions apply

SEE YOU SOON! GO STARS!​​