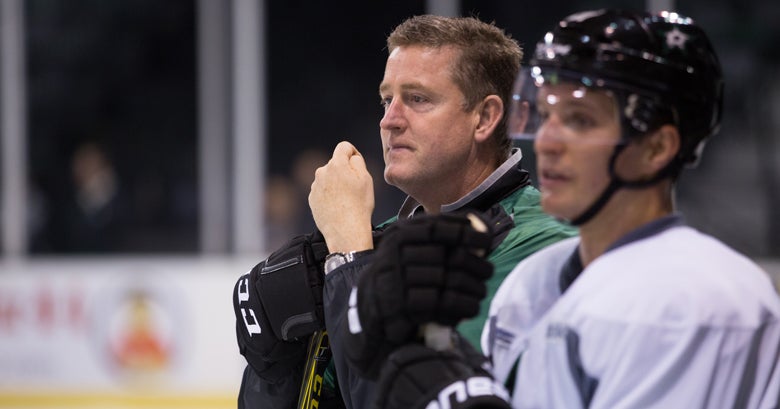 Texas Stars Training Camp Roster Announced
Sep 27, 2015
2015-16 Season Begins Oct. 10 at Cedar Park Center
CEDAR PARK, Texas – The Texas Stars, American Hockey League affiliate of the NHL's Dallas Stars, announced today their initial roster and schedule for training camp for the upcoming 2015-16 season.

25 players report to Cedar Park Center Monday for physicals, and Tuesday the team will hit the ice for their first formal practice. All non-game day practices are scheduled for 10 a.m. All practice sessions are open to the media and a formal media day is set for Tuesday, Oct. 6.

The 15 forwards are Colton Beck, Cam Braes, Derek Hulak, Cory Kane, Justin Dowling, Brandon Magee, Emil Molin, Taylor Peters, Greg Rallo, Brendan Ranford, Gemel Smith, Taylor Stefishen, Matej Stransky, Branden Troock, and Cole Ully. The seven defensemen are Jesse Blacker, Brennan Evans, Zack Kamrass, Matt Mangene, Cole Martin, Andrew Panzarella, and Jake Rutt. The three goaltenders are Philippe Desrosier, Maxime Lagace, and John Muse.

The Stars will compete in a pair of preseason games against the San Antonio Rampage on Friday, Oct 2 at 7 p.m. and Sunday, Oct. 4 at 3 p.m. Both games will be played at Cedar Park Center.

Opening night for the 2015-16 campaign is Saturday, Oct. 10 at 7 p.m.
Back to All