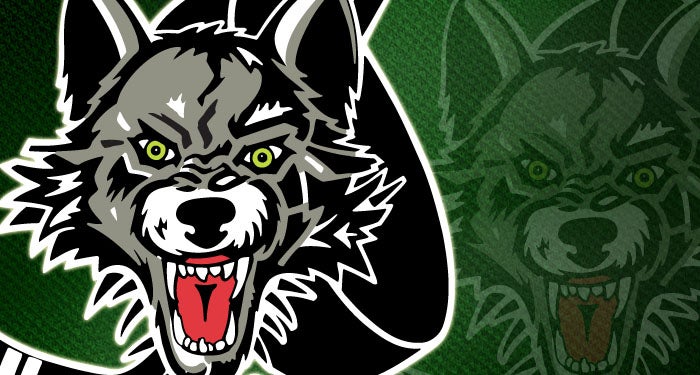 Texas Stars Game Preview 11.23.11
Nov 23, 2011
The Stars and the Wolves meet for the second time this season. This marks the 16th all-time meeting between the two teams that will play a total of four games this season. Texas will return to Allstate Arena for the final time this season in January. Chicago will be in Cedar Park for the series-season finale in April. Texas took the season series last year by posting a 6-0-0-0 mark against the Wolves. The Stars lead the all-time series with a 10-4-1-0 record against the Wolves, including a 6-2-0-0 mark in Chicago. The Stars are only 4-2-1-0 at home against the Wolves. Texas posted a team-record eight goals last November in a home game with Chicago.

The Stars have one win in their last five games, going 1-3-0-1 over that span. Texas is coming off a 5-1 loss at home to Houston on Saturday, the largest margin of defeat at home this season. The Stars have posted a 3-4-0-1 record at Cedar Park Center this season. The Stars are winless in their last three games on home ice. Texas is getting outscored on home ice 28-26 this season. The Stars recently wrapped up a string of six straight divisional games. They are 3-6-0-1 within the West Division this season. Four of the next six games will be against Midwest Division foes. The Stars are 3-2-0-0 against the Midwest Division this season. Texas' scoring has been spread out this season, with 16 first-period tallies and 17 second-period markers. The Stars have kept pace with their opponents in third period play with 15 goals per side. The Stars are the third ranked offensive team in the Western Conference with a 3.19 goals per game average. The team has nine goals over its last five games. The Stars are 4-0-0-1 when leading after two periods of play, but they are 0-7-0-0 when trailing after two periods of play.

The Wolves are coming off a 4-3 loss at home to San Antonio on Saturday night. The defeat ended a four-game road winning streak for Chicago. The Wolves are 6-4-0-0 over the last ten games and they have a 5-4-0-1 mark on the road this season. The team has outscored the opposition 31-28 away from home this season. Chicago has 19 goals in the last four games played after putting up 19 goals in the previous nine contests. Four times this season, the Wolves have surrendered four goals in their first 15 games played. Chicago ranks fifth best in the AHL defensively, allowing only 2.53 goals per game. Offensively, the Wolves are 20th best in the league with 2.73 goals per game. The second period has proven to be the team's best this season. Chicago is outscoring teams 20-15 in the middle frame. The Wolves are 1-2-0-0 against the West Division this season, posting their lone win over Texas in late October.

Vincour Earns Call up to Dallas
The Dallas Stars announced on Sunday that the club has recalled right wing Tomas Vincour (Vin-sooer) from the Texas Stars, Dallas' primary affiliate in the American Hockey League (AHL). He joined the Stars for Monday's game against the Edmonton Oilers.

Vincour celebrated his 21st birthday with his tenth goal of the season on Saturday against Houston. The right wing leads the Texas Stars with ten goals in 15 games played. In all, he is tied for third on the team with 13 points. He had a five-game goal scoring streak from Oct. 27 – Nov. 6. Vincour's streak tied Warren Peters' team record for consecutive games with a goal. Vincour also tied a team record by recording a point in six straight games from Oct. 25 – Nov. 6. He currently has a goal in six straight road games. The 6-foot-3, 205-pounder, scored five goals and totaled 12 points in 44 games as a rookie with Texas in 2010-11.

He made his NHL debut last season with Dallas, registering one goal and one assist in 24 games with the NHL club. The Brno, Czech Republic, native was selected by Dallas in the fifth round (129th overall) at the 2009 NHL Entry Draft.

What's Ahead:
DATE OPPONENT TIME RADIO
Wednesday, November 23 vs. Chicago 7:30 PM 104.9 FM
Friday, November 25 at Houston 7:35 PM 92.5 FM
Saturday, November 26 vs. Houston 7:00 PM 92.5 FM
Wednesday, November 30 at Charlotte 6:00 PM 104.9 FM
Saturday, December 3 at Charlotte 6:00 PM 104.9 FM
*All times listed are central time
LAST THREE GAMES
Houston 5 at Texas 1 11/19/11
The Texas Stars were defeated by the Houston Aeros 5-1 in front of 4,930 fans at Cedar Park Center on Saturday night. Four Houston skaters had multi-point nights, including centers Casey Wellman, Chad Rau and defenseman Jeff Penner. Each Aero had a goal and an assist for Houston. Right wing Jon DiSalvatore registered two assists as Houston moved to 6-1-0-1 on the road. Houston goalie Dennis Endras stopped 24 of 25 shots to seal the Aeros' victory. Right wing Tomas Vincour scored the lone Texas goal in the first period. Texas goalie Richard Bachman stopped 14 of 18 shots before he was relieved by Tyler Beskorowany in the third. Beskorowany stopped six of the seven shots he faced.

Texas 3 at Houston 2 OT 11/18/11
The Texas Stars defeated the Houston Aeros 3-2 in overtime in front of 9,036 fans at the Toyota Center on Friday night. Texas right wing Raymond Sawada put in a rebound 1:30 into overtime, scoring his fifth goal of the year and lifting the Stars to a road victory over their in-state rivals. Center Travis Morin and defenseman Maxime Fortunus each had two assists, as the Stars improved to 4-4-0-0 on the road this season. Forward Tomas Vincour and defenseman Jordie Benn also scored, as Texas took home its third overtime win of the season. Vincour extended his goal scoring streak to six straight road games this season. Texas goalie Richard Bachman picked up the win with 21 saves. Houston goalie Matt Hackett made 32 saves in the defeat.

Texas 2 at San Antonio 3 11/13/11
The Texas Stars were defeated by the San Antonio Rampage 3-2 in front of 5,735 fans at AT&T Center on Sunday night. Right wing Tomas Vincour had a goal and an assist, scoring in his fifth straight road game. Left wing Francis Wathier also notched a goal and an assist on the night, as the Stars fell to 3-4-0-0 on the road this season. San Antonio goalie Jacob Markstrom stopped 28 of 30 shots in the win. Rampage centers Mark Cullen and Tim Kennedy each scored in the second period, while center Scott Timmins registered a third-period goal. Texas goalie Richard Bachman stopped 25 of 28 shots faced.

Texas Stars
Center Travis Morin and right wing Raymond Sawada lead Texas in scoring. Morin is the clubhouse leader with 13 assists and 17 points in his first 16 games played. He trails the league leader by eight points and he ranks in the top five of the AHL for assists.
Morin is among the AHL leaders with nine power-play assists. Sawada is second overall in team scoring with five goals and ten assists for 15 points in 16 games played. Sawada (9) and Morin (10) are among the top ten in the AHL for power-play points. Rookie forward Matt Fraser is third in team scoring with 13 points in 16 games. He leads the team with nine goals scored and 67 shots on net. Fraser is tied for second in the AHL with six power-play goals and he is among the league leaders in goals scored. He is tied for tenth overall in the AHL in rookie scoring.

Forwards Francis Wathier and Ryan Garbutt round out the top scorers for Texas. Wathier has three goals and three assists for six points over the last seven games. For the season, the third-year Star has five goals and six assists for 11 points in 16 games played. Center Ryan Garbutt has ten points in 16 games. He played in 65 games for Chicago last season, leading the team with a +27 and finishing with 19 goals and 37 points. Left wing Luke Gazdic leads the team in penalty minutes with 37, while Garbutt comes in second with 28 minutes.

Dan Spang leads all Texas defensemen in scoring with two goals and nine points in 16 games played. He is followed by defenseman Jordie Benn, who recently had a three-game points streak end on Saturday. Benn has eight points in 16 games this season. Benn totaled 12 points in 60 games as a rookie, including two goals. Rookie Brenden Dillon has six assists and seven points in 16 games played. Veteran Brad Lukowich has five assists and Maxime Fortunus has added six points this season.

Goalies Richard Bachman and Tyler Beskorowany split time in net for Texas. Bachman is 6-5-1 with a 3.24 goals against average and a .883 save percentage. In his last five starts, Bachman has turned aside 139 of 153 shots and posted a 2.43 goals against average. Over that span, the 24-year-old is 3-2-0 with one shutout and a .908 save percentage. Beskorowany is 1-3-0 with a 3.25 goals against average and a .895 save percentage. He stopped 20 of 22 in the Stars first game of the season against the Wolves, a 2-1 win for Chicago at Allstate Arena in late October. Bachman has started seven of the last eight games for Texas.

Special Teams
After going 0-for-4 on Saturday against Houston, the Stars fell from the top-rated power play in the AHL to the second-rated power play. The team has converted 22 of 81 for a 27.2% conversion rate. The Stars have failed to register a power-play goal in only five of their first 16 games. Texas has scored more than one power-play goal seven times this season. The Stars are tied for the league lead after scoring 22 power-play goals this season. The Stars have killed off 36 of the last 41 penalties (87.8%). Texas ranks 22nd overall on the penalty kill at 79.7%. The team ranked as low as 29th as recently as October 31st. Chicago is 11-of-72 on the power play this season, ranking 22nd best in the league at 15.3%. The Wolves have scored a power-play goal in five straight games after going five straight without any power-play goals. The Wolves are fourth in the AHL on the penalty kill, stopping 87.3% of their opponents' power plays. The Wolves have the highest-rated penalty kill in the AHL at home this season, stopping all of their opponents' power plays at Allstate Arena. Chicago sits 12th in the league on the road, killing off 83.3% of its opponents' power plays. Overall, the Wolves have killed off 45 of the team's last 48 penalty kills.

This Date in Stars History…
Texas has played twice the day before Thanksgiving, posting a 2-0-0-0 record with both games coming at Cedar Park Center. In 2009, the Stars squeezed out a 2-1 shootout win over Milwaukee. Texas goalie Matt Climie held Milwaukee scoreless for the first 58:52 of play and then shutdown the Admirals the rest of the way for the win. He finished with 32 saves through regulation and stuffed all four Admirals in the shootout to preserve his first shootout victory of the year. Texas right wing Ray Sawada scored the team's lone-regulation goal. In 2010, center Aaron Gagnon scored twice, helping the Stars build a 3-0 lead en route to a 5-3 win over the Houston Aeros at home. Texas held on for the two-goal win behind goals by Fabian Brunnstrom, Travis Morin and Ondrej Roman. Defenseman Dan Spang and Colton Sceviour both had two assists. Texas goalie Richard Bachman stopped 25 shots and gained an assist in the victory.

The Chicago Wolves
The Wolves partnered up with Vancouver for a new affiliation agreement, which led to a coaching change. Craig MacTavish is behind the bench for the Wolves this season, after coaching the NHL's Edmonton Oilers from 2000-09. He finished his eight seasons with Edmonton going 301-252-47-56. MacTavish played center for 19 seasons for the Boston Bruins, Edmonton Oilers, New York Rangers, Philadelphia Flyers and St. Louis Blues.

Darren Haydar is the team's leading scorer through the first 15 games of action. The right wing leads the team in goals (7), assists (12) and points (19). The 2007 AHL MVP has eight assists and 13 points in his last seven games played. In 2010-11, Haydar was second on the club in scoring with 27 goals and added 47 assists for 74 points in 77 games. The ten-year veteran has 423 assists and 674 points in 639 career AHL games. He posted career highs in 2006-07 with Chicago, scoring 41 goals and setting up 81 others for 122 points in 73 games played. Forward Mark Mancari helps pace the Wolves in scoring. He is second on the team with nine points off four goals and five assists. The 6-foot-4, 225-pounder racked up 32 goals and 64 points in 56 games with Portland last season. Forward Tim Miller is third on the club in scoring with eight points in 15 games played. The third-year pro is second on the team in assists. Miller played for Texas coach Jeff Pyle in Gwinnett from 2009-11. The 24-year-old is a +6 in his last seven games played. Left wing Bill Sweatt rounds out the top scoring forwards. The second-year forward has four goals and seven points in 14 games played.

Kevin Connauton leads all Chicago defensemen in scoring with five goals and eight points. Overall, Connauton is second on the team in goals and tied for third in points. Mark Matheson is the second-highest scoring defenseman on the team with two assists and three points. Matheson set a career-high with 24 assists and 33 points last season in Chicago. He is among the AHL leaders with a +13.

In net, the Wolves feature former Texas Star Matt Climie and Eddie Lack. Climie is 5-2-0 so far this year, sporting a 2.16 goals against average and a .940 save percentage. He is 4-0-0 since November 1, posting a 2.00 goals against average and a .938 save percentage. Climie played for Texas during the team's inaugural season in 2009-10. Lack is 2-4-2 with a 2.47 goals against average and a .918 save percentage. He was one of the top rookie goalies in the AHL last season in Manitoba, going 28-21-4 with a 2.26 goals against average and a .926 save percentage. He also posted four shutouts with the Moose.
Back to All