New West End Sections to Feature Glass Seats
May 31, 2019
As a part of the re-design and replacement of the West End seating platforms at H-E-B Center at Cedar Park, the Texas Stars will be adding new first and second row seating. The new seating structure will feature a new layout and place the first row against the glass, adding fixed, armless seats closer to the action than ever before.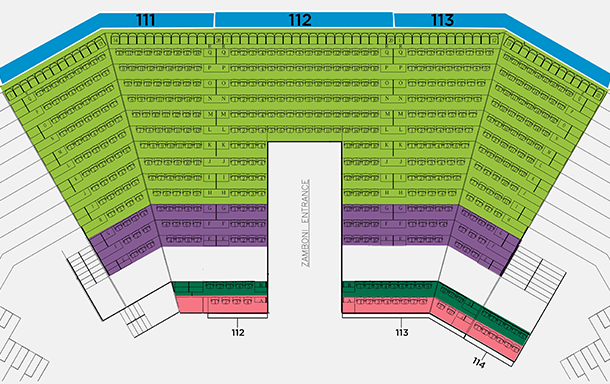 This improved seating configuration includes an additional:
- Twenty-one (21) Row A seats against the glass in sections 112, 113, and 114
- Twenty-two (22) Row B seats located in sections 112, 113, and 114
For the 2019-20 Season, these seats will follow the pricing below:
- Row A – Glass
- Row B – Luxury (Please note: limited seating remains)
- Rows E-G – Executive
- Row H and above – Terrace
The Stars are pushing for a completion of all work prior to the beginning of the 2019-20 hockey season, though the current estimate shows the work may not be completed until the second week of October.
Please contact a season ticket customer service representative if you are interested in tickets on the Glass or in the second row behind the goal in the West End. Priority will be given to season ticket holders based on their current renewal status and the type of season ticket package held (full ticketholders receive first priority, 24-packs second, and 12-packs third).
Contact Season Ticket Customer Service Representatives
Call 512.GO.STARS (512-467-8277) | Email [email protected]
New season ticket holders are welcome to purchase ticket packages located in the West End seating as well. Please contact a Stars season ticket customer service representative today to find a plan that best fits you.
A map featuring the new seating area as it is currently designed can be referenced above.
Back to All