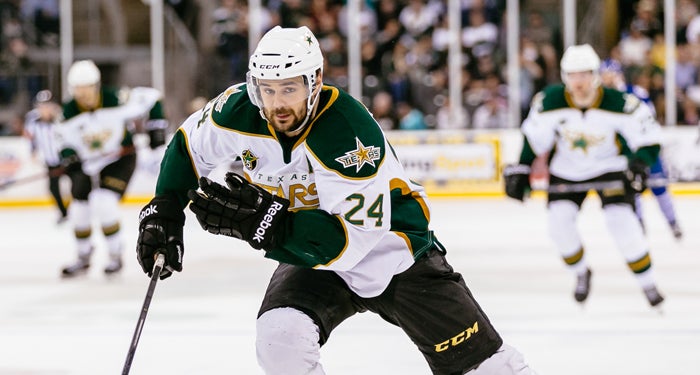 Dallas Stars Announce Qualifying Offers
Jun 30, 2014
While many of the Texas Stars players are probably still enjoying some well-deserved rest and relaxation after winning the 2014 Calder Cup, the 2014-15 season has already officially begun. Today the Dallas Stars announced that they have tendered qualifying offers to five to the 10 players who are restricted free agents, thus retaining their negotiating rights:

PLAYER - POSITION
Brenden Dillon – D
Cody Eakin – C
Cameron Gaunce – D
Scott Glennie – C
Antoine Roussel – LW

All five players have skated for the Texas Stars at some point during the last two seasons, with Gaunce and Glennie part of this year's Calder Cup championship team. Dillon, Eakin and Roussel all played for Texas during the 2012-13 NHL lockout, but have since become NHL regulars with the Stars.

The following five players were not issued qualifying offers by Dallas and will become unrestricted free agents on July 1st:

PLAYER - POSITION
Ryan Button – D
Dustin Jeffrey – C
Tristan King – C
Hubert Labrie – D
Austin Smith – RW

Jeffrey and Labrie were both members of the Stars' Calder Cup-winning squad, while Button and Smith saw action with Texas earlier in the 2013-14 season.
Back to All