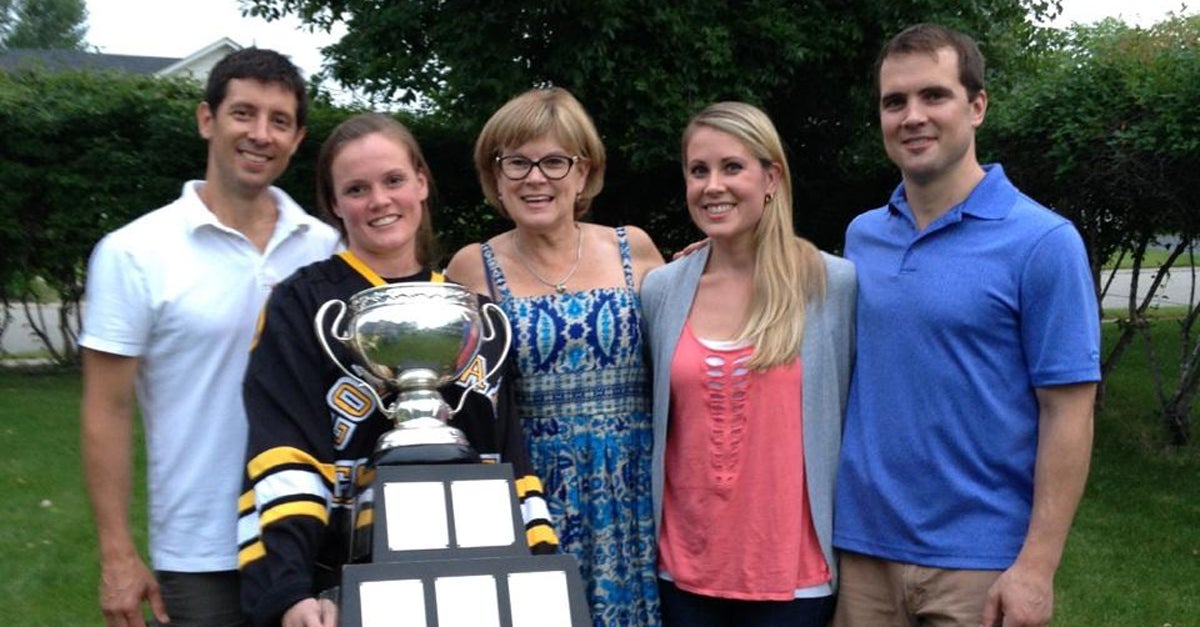 A Day With The Cup: Toby Petersen
Sep 2, 2014
How did you get the cup?
I got it from UPS, but it was coming from Canada so it was delayed a bit. I was getting it from Max (Fortunus). So we were all waiting on pins and needles for it to arrive because we were waiting for the party to start.

What was the first thing you did?
First thing we did was take it out right there. We basically had an open house for a bunch people that have been a positive impact. Family and friends. We were all at a place we rent in Minnesota, and we had just invited a bunch of people over.

Who was most excited?
Oh, the kids. Without a doubt it was the kids. My kids, my nieces and nephews… they all couldn't wait to see it.

Just because it's something big and shiny?
Exactly. They probably knew the least about it, but without a doubt they were the most excited to see it.

What did you eat out of it?
Haha, nothing. We didn't do anything like that with it. We just had our gathering for everyone to come see it and be around it, but we didn't get too crazy like you usually hear.

So you essentially had the calmest Calder Cup celebration?
Haha right. Maybe it's because I'm older and we all had our kids around. But yeah, things were pretty simple.

Where did you send it to?
I met Morin the next morning and dropped it off with him. It was nothing special. It was in the parking lot of a Caribou Coffee.

Besides winning the Cup… Favorite memory of the season?
For me it was seeing the growth of the team. I spent two years in Texas under Willie (Desjardins) and Doug (Lidster), and to see the growth of our team over that time was amazing. It shows you just how far a belief and a system can take a team. Also, it was seeing individuals progress. As an older guy who has seen a lot, it was something special to watch over those two years to go from where we started to a Calder Cup.

At what point in the season did you realize that the team could win the Calder Cup?
Well it wasn't one particular moment, but it was all the come-from-behind wins we had. Willie kept telling us that teams couldn't keep up with us, and if we kept skating they would eventually fall of. If we worked hard all the way through from the beginning, we would eventually prevail. When that started happening we were down two or three goals and we were coming back to win those games. Once that started to happen consistently, that's when I knew we had something special.

When you get your ring… Will you wear it on the bench this season as an assistant coach in Springfield?
Haha. We won't get them for a little bit, so I don't need to worry about that right now. But I think I'll leave it at home.
Back to All