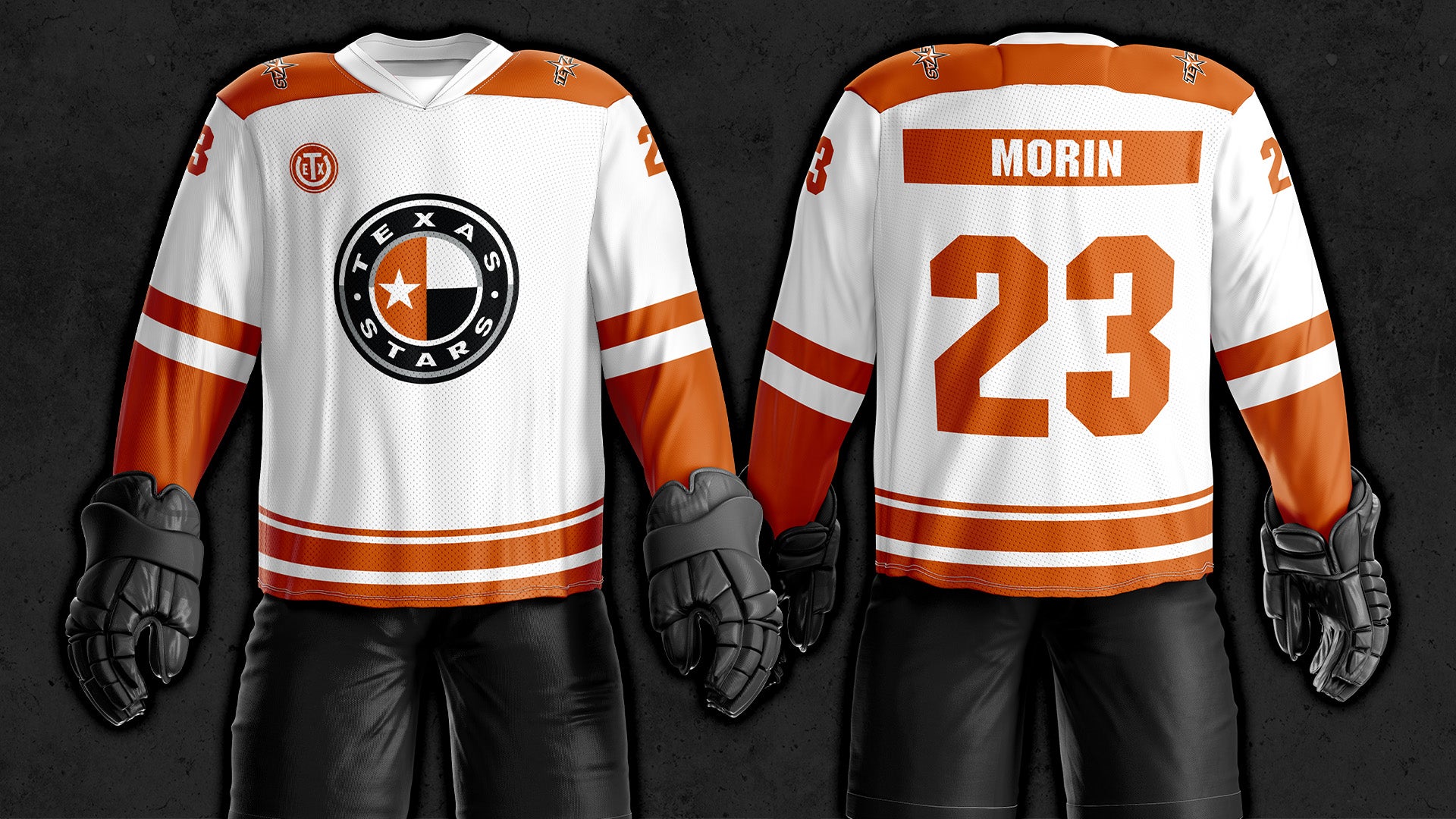 Welcome Texas Exes! This is your one-stop shop for all things Texas Exes Night on April 15th! Below you will find information on the specialty jersey auction for the warmup jerseys, mystery pucks and logistics for getting to the H-E-B Center at Cedar Park.
The Stars will wear the Texas Exes specialty warmup jerseys that will go up for auction April 15th at noon. Following the game, the Stars will come meet the winner of their jersey, sign it and take a photo. The online jersey is hosted on DASH.
The Texas Stars Foundation will also be selling Texas Exes Mystery Pucks at the foundation table on the concourse. A mystery puck is signed by a player, wrapped and sold for $25.
The H-E-B Center at Cedar Park is located at 2100 Avenue of the Stars, Cedar Park, TX 78613. Doors open at 6 p.m. and the puck drops at 7 p.m. Warmups will begin at 6:30 p.m. Warmups are when the specialty jerseys will be worn.
Any additional questions can be directed to Jay Guffey, jguffey@texasstars.com or 512-600-5050!