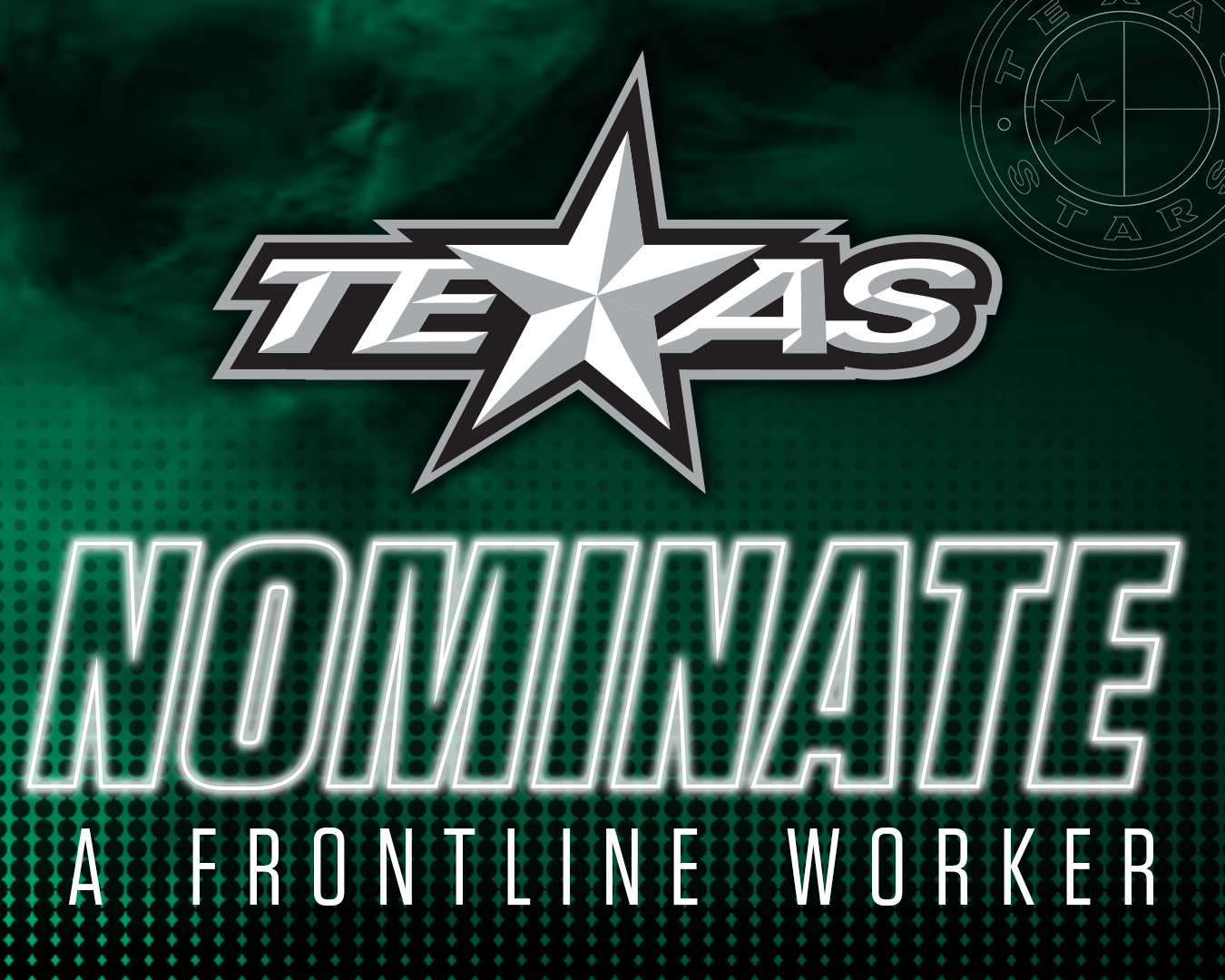 NOMINATE A FRONTLINE WORKER
During home games, the Texas Stars honor Frontline Workers and First Responders for their dedication to the community throughout the COVID-19 pandemic. Honorees can be a single person or a group of nominees.
If you would like to nominate a single honoree or a group for an upcoming Frontline Worker Salute, please complete the online form or download the PDF form and submit to ngonzalez@texasstars.com.