Stars Grind Out a Point in 2-1 Shootout Loss
Mar 12, 2017
---

San Antonio Takes Shootout Win over Texas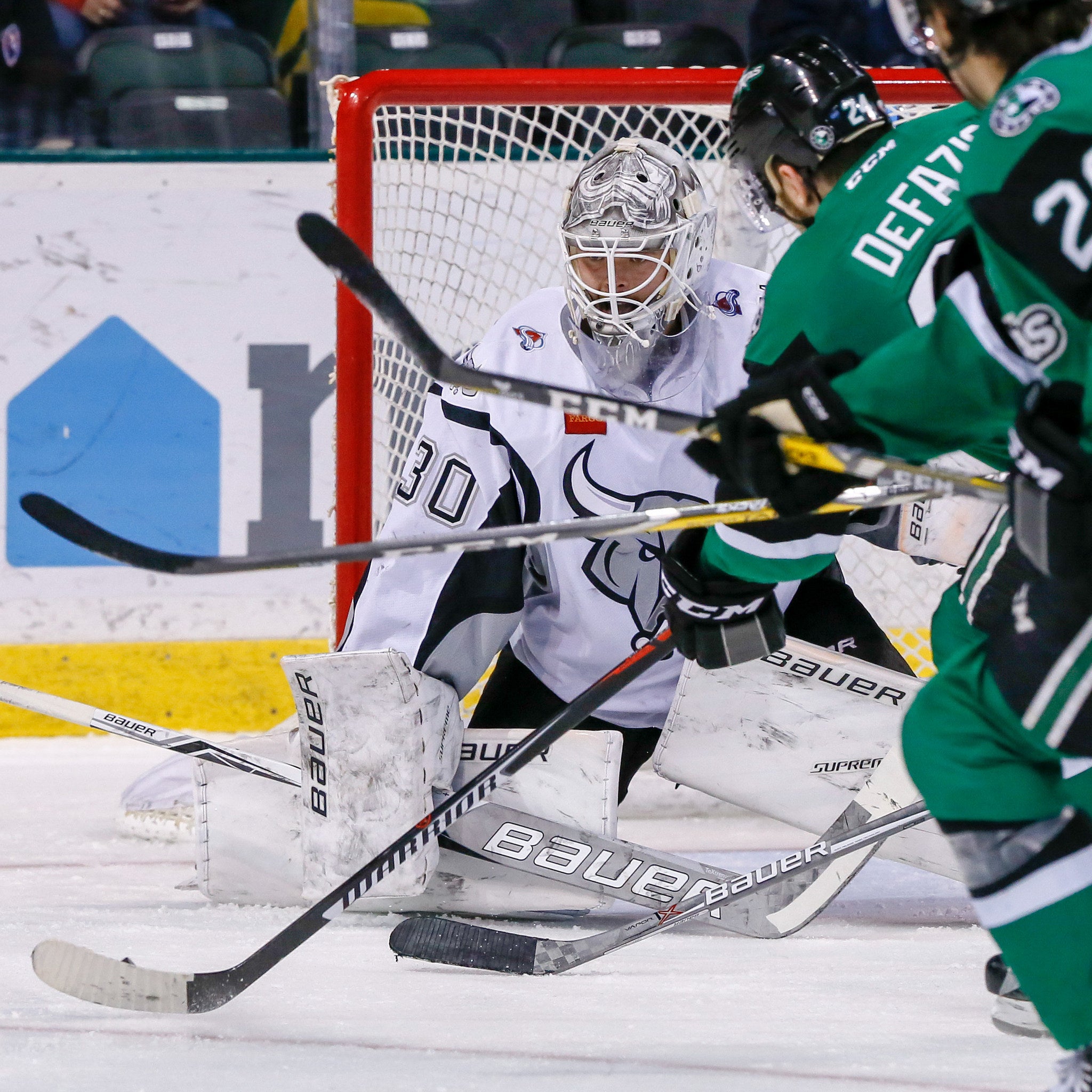 CEDAR PARK, Texas -- Rocco Grimaldi tied things up in the dying minutes of the third, and Brendan Ranford added the finishing touch against his former team with the shootout-winner, as the San Antonio Rampage topped the Texas Stars on Monday night in front of 4,786 at H-E-B Center at Cedar Park by a 2-1 final.
Justin Peters 26-save performance kept Texas (27-29-1-3) in the lead until 3:57 remained in the game when Grimaldi struck on a power-play goal to force overtime. Ranford, who was traded from the Stars back in mid-February, scored the only shootout goal to lock up the win for the in-state rivals.
"When it comes to the shootout, you never know whats going to happen," said Peters. "Unfortunately, we didn't come out on the right end."
After a scoreless first period, Mark McNeill put Texas on the board with a power-play goal at 10:22 of the second by deflecting Julius Honka's point shot for his eighth of the season and his second in a Stars sweater.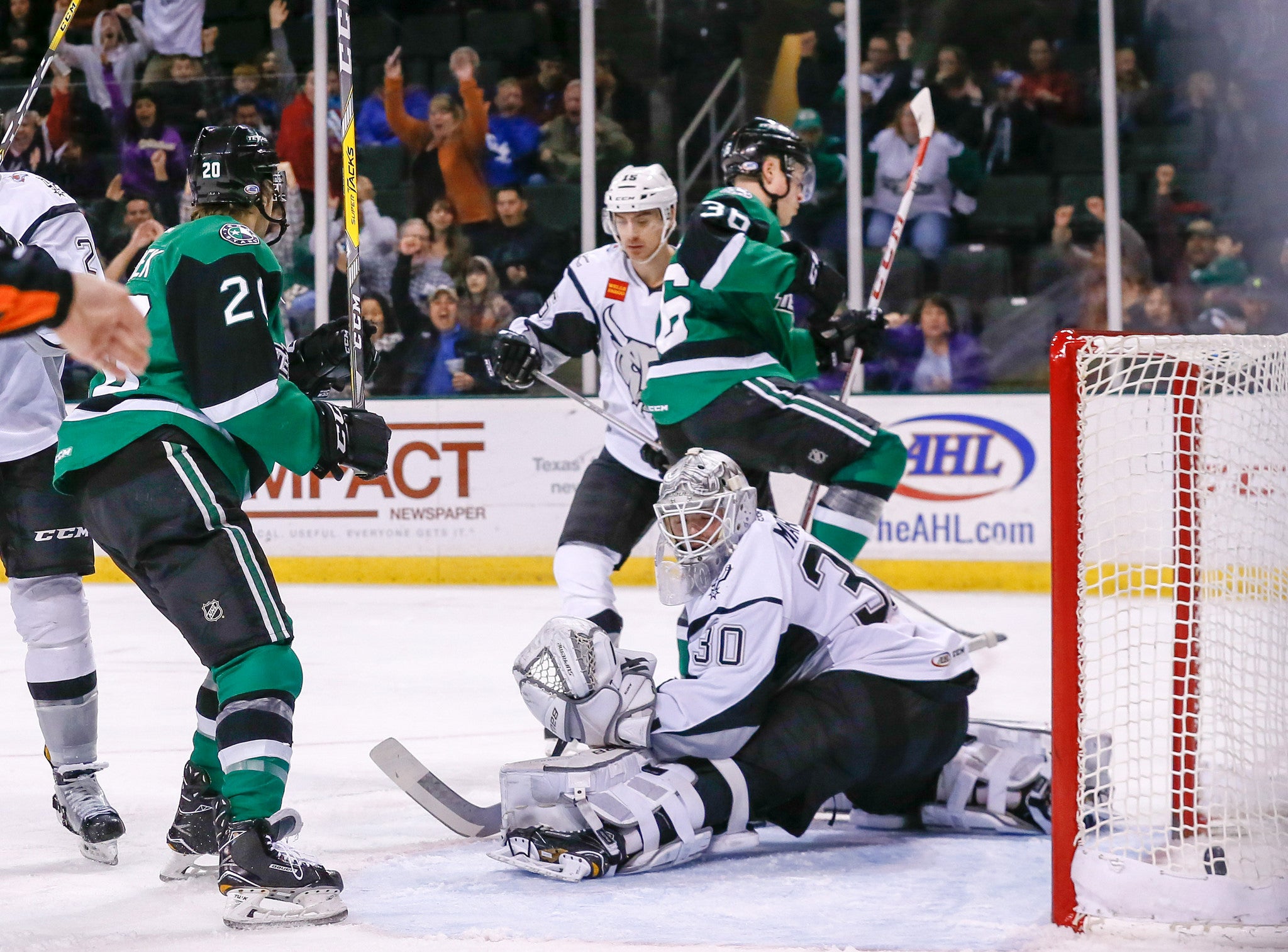 The Stars would cling to their one-goal lead until a holding penalty against Andrew Bodnarchuk put the Rampage (23-32-4-1) on the power play, and Grimaldi snapped his 25th of the season past Peters from the left circle to knot the score.
"We let a good goaltending performance go way-side, and we didn't take advantage of it," said Texas Stars Head Coach Derek Laxdal. "It's not sad, but it's part of the game. It's a long year, and guys are getting tired right now. Every team plays a lot. Some teams play 68, we play 76 games. We've just got to pick ourselves up and get ready for Wednesday."
Spencer Martin stopped all three Texas shooters he faced in the shootout and finished with 19 saves in his first win since Jan. 6.
Texas hits the road for a three-game road trip beginning Wednesday against the Chicago Wolves at 7 p.m. CST.
---
Three Stars:
1. Ranford (SA)
2. Peters (TEX)
3. McNeill (TEX)
Goaltenders:
W - Martin
L - Peters

Photo Credit: Andy Nietupski/Texas Stars
Back to All