Rick McLaughlin Atrium Unveiled at H-E-B Center
Jun 13, 2017
Former Stars President Retired this Year after a 35-Year Career in Sports
CEDAR PARK, Texas – The Texas Stars and H-E-B Center officially unveiled Tuesday the plaque renaming the main entrance atrium of the building the Richard L. McLaughlin Atrium to honor the former President of the team, and General Manager of the arena, after stepping down in April.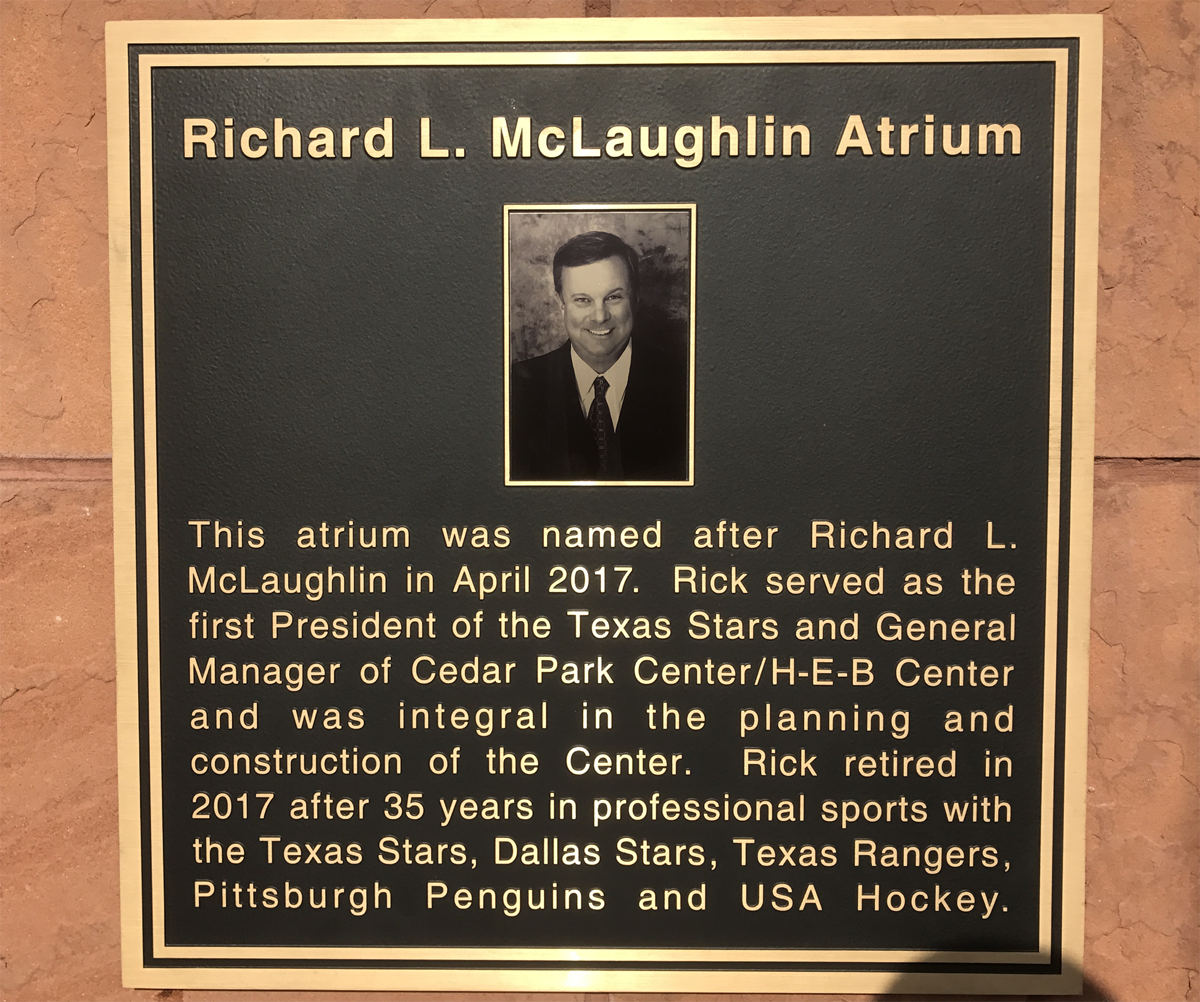 The plaque was installed to commemorate the former executive's 35-year run in professional sports after the Stars completed their 2016-17 season. McLaughlin led the Texas Stars business team over the last eight seasons, including the organization's 2014 run to the Calder Cup championship, and previously served as Executive Vice President and Chief Operating Officer of the National Hockey League's Dallas Stars. He oversaw the start-up of the Texas Stars, as well as the design and construction of the then-named Cedar Park Center, during that time.

Prior to working with the Dallas Stars, McLaughlin served as Executive Vice President of Business Operations for Major League Baseball's Texas Rangers. He managed all areas of facilities, event and stadium operations, parking, security, concessions and merchandising for the team. He also managed the club's business operations interest at the Rangers' spring training facility in Surprise, Arizona. He was heavily involved in the design, development and construction of Hicks Holdings sports-entertainment complex in Frisco, Texas, and the Rangers' Spring Training facility in Surprise.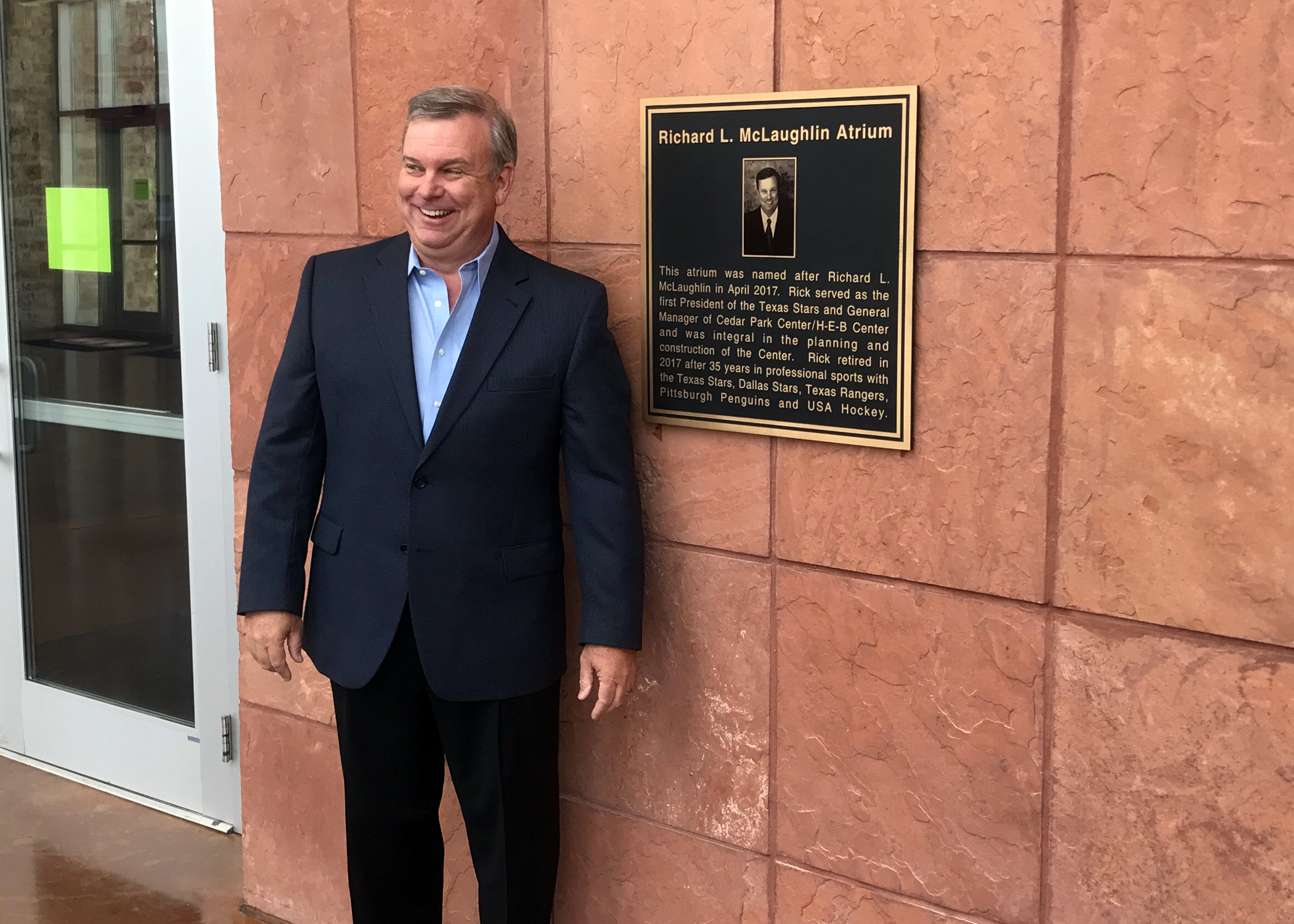 McLaughlin also was involved in a variety of other business operations for Hicks Sports Group after being appointed Executive Vice President for the company in August 2001. He joined the Dallas Stars in the summer of 1993 after the franchise's move to Texas. In his position as Vice President of Finance and Chief Financial Officer, from 1993-1999, he was responsible for the team's finance, administration and business operations. McLaughlin was part of the 1999 Dallas Stars Stanley Cup executive management team, resulting in his name being engraved on the Stanley Cup.

From 1983-93, McLaughlin was Vice President of Finance of the Pittsburgh Penguins and Civic Arena Corporation in Pittsburgh, Pennsylvania. During his tenure, McLaughlin was part of the 1990 Stanley Cup Championship. He also served as Business Manager for the Silver-medal winning USA team that participated in the 1991 Canada Cup.

An active participant in the Central Texas community, McLaughlin is a board member of the Texas Stars Foundation. He also previously served as board member for the Cedar Park Tourism Advisory Board and the Cedar Park Chamber of Commerce.
Back to All