Get to Know Your AHL Texas All-Star: Matej Stransky
Jan 29, 2017
Get to know Texas' AHL All-Star representative, Matej Stransky, who will be representing the team at the 2017 AHL All-Star Classic. Stransky was drafted by the Dallas Stars in the 6th round (165th overall) of the 2011 NHL Draft and leads the team with 16 goals this season. When he hasn't been busy playing his fourth season with Texas, the Ostrava, Czech Republic native has been practicing new goal celebrations and answering the questions below.
My favorite player to watch in the NHL is...
.


One thing I wish everyone knew about the Czech Republic is the...



One aspect of my game that I want to develop is...



My favorite off-season activity is...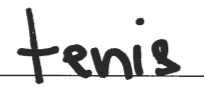 The last movie I watched is...



People would be surprised to know that I can...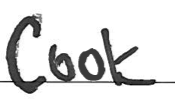 The most memorable moment in my hockey career is...



My favorite pre-game meal is...



Pick one teammate to be featured on The Bachelor:



The best piece of advice I got as a rookie was...



My favorite thing about the state of Texas is the...



The most superstitious player I've ever met is...



The most nervous I've ever been before a game is...


​
The toughest goalie I ever faced is...


Matej Stransky // Right Wing

Back to All